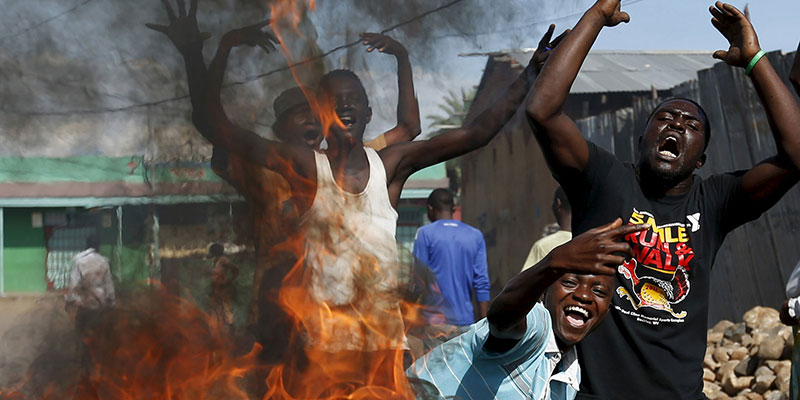 Dlamini Zuma said she saw that [coup] coming.
But how have the Burundians been able to jolt Nkurunziza?
Analysts have cited a number of reasons ranging from divisions within the army as well as the Cabinet of President Nkurunziza, solid support from religious leaders, and Tanzania's role in the stalemate over disputed amendment of the constitution.
The role of the army
The Arusha Peace Accord signed in 2000 which ended Burundi's 12-year civil war, split the army 50-50 between minority Tutsis and majority Hutus. According to the BBC, the President lacked full backing of the army in his attempt to change the Constitution to stand for a third term.
The position of some members of the army was clear right from the day the political opposition declared days of protest against the government. According to sources, the army vowed to join the people if he police used force to repulse protesters.
This, analysts observe, galvanised the opposition to continue to mobilise ordinary wanaichi to turn up in protests against the president. According to news agencies, the former Hutu rebels back the ruling party, while the old Tutsi-dominated army are loyal to the opposition.
Faced with the potential of fighting better equipped soldiers, Burundi police have exercised great restraint by avoiding to kill as many protesters as perhaps they would, had there been no military backing for protests. So far, just under 50 people have been killed since the protests started.
Role of Tanzania
This week Wednesday 13, 2015 while East African Leaders under their EAC umbrella met in Tanzania to discuss the stalemate in Burundi, it was President Jakaya Kikwete who formally announced that a coup had taken place in Burundi. Kikwete went ahead to diplomatically condemn the coup leaders for using undemocratic means to take over power.
Reading between the lines however, one could observe that Kikwete's very clear announcement that a coup had taken place, gave credence to the coup itself and emboldened the plotters.
It should be remembered as well that President Kikwete opposed Nkurunziza's third-term bid right from the start. This is despite the fact that the two leaders had been 'marginalised allies' as their counterparts Museveni, Kenyatta and Kagame worked upon the Northern Corridor infrastructure project.
While Burundi's opposition has been divided, strong active support by religious leaders who vowed to mobilise their followers to reject President Nkrunziza's plot to violate the constitution.
Whether or not the coup plotters succeed, many believe that Burundi will never be the same in the coming months.
Comments
comments