Opinions
Magufuli ban on teenage mothers in class "a disgrace"
On 22nd June 2017 while addressing the Bagamoyo District Residents in his 3 days tour to Coast Region in Tanzania President. John Pombe Magufuli of Tanzania made a statement to the public who gathered during where he mentioned  that all pregnant school girls from primary schools to secondary schools should NOT continue their education at all once they fall pregnant hence no re-entry meaning an end to their education career.
"There are many things that girls who are impregnated can do after delivery , they can learn sewing but they cannot go back to school" – said President J.P Magufuli.
Motherhood is the leading cause of school dropout among teenage girls. Since teenage  pregnancy not only affects the educational achievement of the girl herself, but her baby as well, teen pregnancy is a huge concern in Africa, education is even more important I believe teenage mothers have every right to continue their education because it's the first key factor for empowering them ,There should be a huge EMPHASIS on it , We are lacking  resources for teens who are in these situations, in that a girl who is pregnant or has a baby typically drops out or goes to outreach because it is harder for her to try and take care of her child while getting her homework done, going to classes etc.
Having a social life is hard enough and taking away a girls right to an education just because she is a soon to be mom is just wrong Plain and simply i think that we should amp up the resources to specialize in assisting young mothers to follow their dreams and reach their goals not take them away because they are moms under a certain circumstance I there call upon president john magufuli to stop the ban on teenage mothers education.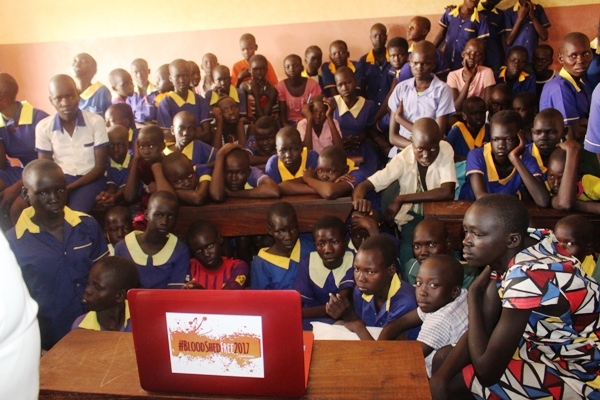 The Human Rights Watch found out that more than 40% of Tanzanian adolescents aren't in school and less than a third of girls made it to high school and an estimated 8,000 girls drop out each year schools in Tanzania are conducting invasive and compulsory pregnancy tests, and expelling girls who test positive according to reports Once they'd given birth, they were barred from returning to school.
Many teachers around Africa are engaging in sexual affairs with students in schools and it has happened to many girls who can't report because it can't be taken serious which is the case in Tanzania, due to the weak legal frame work there are no punishments for teachers who impregnate  students.
There is a lot of good effects for teenage mothers to go back to school, Increasing girls' access to education improves maternal health, teenage mothers with secondary education are twice as likely to give birth more safely in health facilities as those with no education, It is estimated that an additional time of schooling for teenage mothers helps prevent two maternal deaths in future.
In sub Saharan Africa women with secondary education or higher have an average of 3 children while those with no education have an average of 7 children, Girls' education helps teenage mothers to control how many children they have, Increasing girls' participation in school over time, a child born to a mother who can read is 50 percent more likely to survive past the age of 5 than a child born to an illiterate woman.
In the horn of Africa shows that the level of poverty grows very fast among uneducated girls which is not the case to educated teenage mothers. In Uganda each additional year of education for girls reduces their chances of getting married or facing harmful practices like FGM.
Busulwa Gabriel walta is a young social justice film maker, globally renown activist and advocate against FGM and child marriages his new film "AKELLO" on teenage pregnancy has turned into a continental campaign on ending pregnancy which emphasizes teenage mothers to go back school, walta he is celebrated around Africa due to his outstanding work on ending child marriages, FGM on the grassroots, walta seats on many boards of grass roots organizations in Africa, currently walta is working on a new film "BIBI MTOTO" which focuses on the effects of child marriages in Africa and more so to that he has started a new personal project of educating , helping on building capacity to grassroots organization who are reaching the grassroots and a cross boarder project " GO THERE FGM DIALOGUES" which is focused on challenges grass roots organizations face on advocating on ending FGM.
Sign the petition and help support the upcoming campaigns.
https://www.change.org/p/human-rights-campaign-president-john-p-magufuli-let-pregnant-students-complete-their-education
https://gogetfunding.com/awareness-campaign-effects-of-teenage-pregnancy-in-tanzania/
The Writter is a Rights activists/Author and social justice film maker
Gabriel Walta Busuulwa
Comments
comments