News
NRM officially announce national conference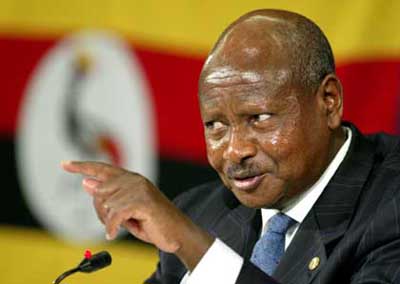 The National Resistance Movement (NRM) will on December 15 hold a national conference, where key amendments to the party's constitution are expected to be pushed through.
In an October 25 notice to all NRM members, party chairman President Museveni said they would hold the national conference to debate and adopt new amendments to the NRM constitution as well as presenting reports from the acting secretary general Dorothy Hyuha.
"Notice is hereby given that a meeting of the National Conference of the National Resistance Movement party will be held on Monday 15 of December, 2014 at Mandela National Stadium, Namboole in Kampala.." the notice reads in part.
The conference is expected to propose key amendments in the party's constitution, which among them include giving President Museveni power to appoint a secretary general and party treasurer.
The meeting will be organised by Hyuha, who currently holds the office of secretary general in acting capacity after former prime minister Amama Mbabazi was allegedly hounded into taking leave for at least three months in a stormy Central Executive Committee meeting about two weeks ago.
Early last month President Museveni sacked Mbabazi, which confirmed a long discreet fallout between the two NRM principals and longtime allies.
Last week President Museveni told BBC he had sacked Mbabazi for his divisive activities in
government and the party.
However, analysts say Mbabazi's sacking was punishment for showing presidential ambitions with unconfirmed reports, saying he was planning to stand against President Museveni in 2016.
Comments
comments