Business
Global Oil prices dip 46% in 2014, worst since 2008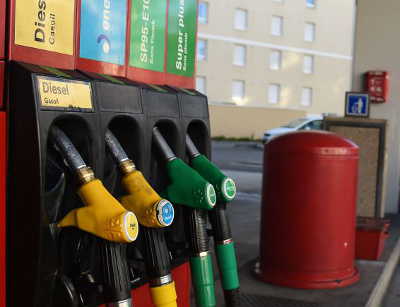 Oil prices continued their dip as the year ended, also known as kerogen shale, is an organic-rich fine-grained sedimentary rock containing kerogen (a solid mixture of organic chemical compounds) from which liquid hydrocarbons called shale oil can be produced. Shale oil is a substitute for conventional crude oil; however, extracting shale oil from oil shale is more costly than the production of conventional crude oil both financially and in terms of its environmental impact
While in the past, the Organization of the Petroleum Exporting Countries (OPEC) has cut oil output to keep price afloat in times of supply abundance, the group, comprised of 12 oil producing nations, has been reluctant to lower supply this year, fearing that its market share will be eroded by heightened competition from U.S. shale suppliers.
A Reuters survey this week showed that OPEC nations' output fell by 270,000 barrels per day in November and December, but it still predicts "a large excess supply next year."
"The main reason for oil's decline is OPEC sitting on the fence," Giovanni Staunovo, an analyst at UBS AG in Zurich, told Bloomberg News. "To prevent an excessive inventory build-up, non-OPEC supply growth, particularly U.S. tight oil, needs to decelerate or stall temporarily."
Inventories at Cushing, Oklahoma, the delivery point for WTI futures, increased by 2 million barrels to 30.8 million, according to Bloomberg News. That's the highest stockpile level since February.
Sluggish global demand has been persistent for much of the year, and a new manufacturing data indicator from China on Wednesday underscored the conditions facing oil producers. Activity in the country's factories shrank for the first time in seven months in December, according to Reuters, citing a survey by HSBC.
The HSBC/Markit Purchasing Managers' Index (PMI) for December came in at 49.6, the report said. Numbers below 50 indicate contraction.
Comments
comments