Guest Writer
Lingala Music:  Africa's throwback to the 60s-70s
Meeting the beautiful teenage twin sisters in Wandegeya, intermittently conversing; now Lingala, now Ateso, was exhilarating. They explained that their mother is Congolese from Bunia; the father from Bukedea District, Uganda.  These are fruits of the country's peace-keeping policy.  There are probably more Ugandan-Congolese offspring out there. And it was a mark for remembering the Congolese/Lingala music of the 1960s and 70s; a flashback to pick the bits and pieces.
Congolese/Lingala music was recently a surprise high-profile discussion in a leading newscaster.  in Arua, West Nile.  This music still wields value among were stakeholders like; performers, socialites and other music aficionados.  Somebody said it naturally lifts you up; and nobody forces you to dance.  Scheila, Arua the programme producer, confessed to be a Lingala music fan, citing Madilu System's Ya Jean track.
The genesis of music in Africa is anthropological, but the origin of Lingala music belongs to the well-known power-houses of the olden African Fiesta of Kabasele; T.P. OK Jazz of Franco; Negro Succes of Bavon Marie-Marie, Bombenga of Lubumbashi,  Johnny Bokelo Isenge, Dr. Nico Kasanda; and the new African Fiesta of Docteur Tabu Ley.
They developed a music industry that has attracted research and publicity even to English and American writers.
One has even described Franco as the African Music colossus.  To-day Congolese music has priority focus in the French TV5 Stars' Parade programme.
The curious thing is that these music leaders started their careers from missionary church choirs. Lingala music is therefore a synthesis of Congolese, Latino and French cultures.
In the process, Lingala music is certainly God's loving gift to Africa.  This was enhanced by the rapid technological advancement which provided quality equipment, perfecting the groups into musical orchestras.  Industrial technology also produced radios and radio-systems which spread consumption of the music to every home, street and nook.
Uncannily, the above orchestras came in the 1960s when the Continent wrested power from the colonial masters.  In the circumstance, there was a vacuum to set political, economic and social standards. Music then played a vital role.
In Congo, the assassination of its charismatic freedom fighter and  political leader, Patrice Emery Lumumba, transfixed, like others in Congo and Africa to productions like Franco's TP OK Jazz release; Lumumba, Hero National which became a masterpiece.  This highlighted Lumumba's patriotic qualities and the hope that his successor, Mobutu Ssese Seko, would lead Congo to economic independence and prosperity.
Countless mourning songs still followed, men calling him Patrice and women; Emery.  In Mobutu's subsequent bid to consolidate power, Franco heaped praises on him, in the 1970s, as President, Movement Populaire de la Revolution (MPR).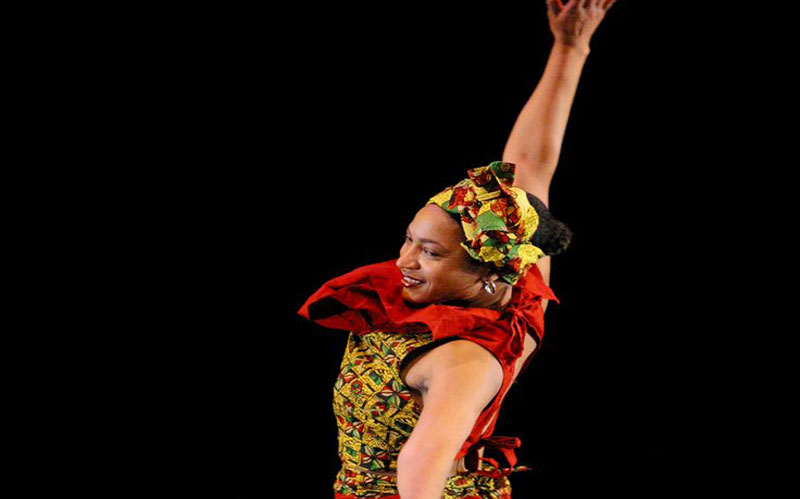 But the music to spur economic development was rather rare, except for Ssalongo alinga mosala, released by OK Jazz in the 1980s, urging people to work hard like Mobutu, the father of twins.  Needless to say, Mobutu invited capitalists to recklessly plunder the country's wealth of minerals and timber, making Mobutu richer than the country.  This caused the political and economic exile of the elite, leaving the masses to face increasing poverty.
The music fraternity took this in their stride to give hope to the poor masses.  The orchestras played to inspire the miners, artisans, the jua kali, the farmers and fishermen to make the extra-effort. They played directly to the masikini (the poor) and to basi ya ndumba (prostitutes) to take heart, but try to reform.
In the Congolese music lyrics and stanzas, words like; "Ngai mwana ya Congo", "Nazongi Zaire", and "Bana mboka", are highly pitched to appeal to the young citizens' sense of patriotism to stay within or return to their country.  These campaigns, in effect, serve the whole continent to inspire work-ethics among the masses, and resist exile temptations.
In their own right, the music entrepreneurs have played the capitalist game, especially in commercial advertisements.  The checklist includes the promotion of vehicles like VW (Vewe), Mazda; beers like Primus, Makasi; and soaps like Savon Astral and Savon Omo.  In this, they have reaped fortunes in premiums.  They have also mobilized victory for football clubs like AFC Leopards, FC Dragon (Congo) and FC 105 (Gabon).  By quality, these releases have topped the music charts.  Gifts like sports cars have followed the commissions given – in huge cheques, mansions or, recording studios in Paris and Brussels.
Lingala music is perhaps best known for setting social standards.  The releases in the 1960s of the " immortal" Makambo Mibale (OK Jazz) and  Tambola na Mokili (Bokelo) looked at the endemic problems in life and ascribed them to the lures of money (Likambo ya falanga) and the lures of women (Likambo ya basi), advising against them.  Others celebrated women and prayed how men could win their hearts: in Matinda, Mado, Marcelina, Alphosina, Georgette, Josephina, Marie Souza, Marie Louise, Chandra (OK Jazz); Selli Ja, Silikani, Adeito (Tabu Ley); Anto na Gina, Toluke Marcelina (Negro Succes); etc.  There has been a fierce attack on social cheats, like Mario, on women (OK Jazz) and women that keep more than one husband in Mwasi Moko Mibali Mibale (Simaro, the poet, in Bana OK – after Franco).  Rivalries within the industry in egoism, fans and the women they love, sometimes tragically, have also been protested.
Lingala music, especially OK Jazz, has some trade-mark albums.  These include Est-ce que-Oyebi; Gare a toi Marie; Course au Pouvoir; Midondo ya Kosuana; Cheri Lovy; Omona Wapi; Marie-Marie; Ibeba; Muzina, etc. The mega stars are: Franco, Simaro, Vicky, Josky, Mujos, Verkeys, Edo, Dewayon, Bavon Marie Marie, Dede, Bholen, Zozo, Madilu, Tabu Ley, Kasanda, Papa Wemba and scores more.  These areiIcons, geniuses and gems in the trade, who were united in the quest for ultimate musical excellence.  There was a magnetic pull of some from Angola, Mozambique and Congo Brazzaville.
With this effortless display of orchestral qualities, Les Kinois, by identity, descend from the Negro Succes generation, with a unique musical brand, tempo and momentum, in the soukuse dancing style.
Before and after, corporate and evolutionary factors inspired the formation of other new groups like Les Maquisards, Veve, Sosoliso, Bella-Bella, Langa-Langa, Lemba-Lemba, Lipua-Lipua – all with a competitive music culture, passion and direction. Succession in OK Jazz, after Franco's demise, has been a sterling success with the values, standards and vision kept intact under the leadership of Simaro, the awesome poet, composer, vocalist and magnificent artiste.
Lingala music directly enters people's hearts and souls; and the natural reaction is to dance.
In dance, the original style is rumba.  The male and female partners hold each other tight, at whisper range. This set the mood for discrete and galloping love affairs leading to the birth of today's middle and senior political and corporate leaders.
However, from Kabasele, through Franco, to Koffi Olomide and Werasson, the changing musical pulse and throb has revolutionized bodily responses.  The dancing floor has thus seen different styles that comprise: footwork, legwork, knee-work, thigh-work, hip-work, waist-work, chest-work, breast-work, lip-work, head-work, or a combination of all these by the apt use of the arms to express the feel.  Some have been branded – like soukuse; moon-walk, kiri-kiri, bidunda-dunda, somo-somo, kwasa-kwasa, dombolo, etc. For the dignified, there is bolero, pachanga and cha-cha-cha. The beautiful queen dancers bring erotic strokes to the mix. These amount to a vital physio-psycho therapy because these dancing feats stimulate the human system from the arteries, capillaries, to the nerve centers.
At the juke-box machine, centre of the bar, there was always drama. Lovers often teased each other on which songs to "press", as each had a favourite. Then, rather tipsy guys, smart in their American blue jeans or the latest terylene, strads, or trevira, nylon outfits, doning the Spearman hat, would stand tall to control the machine area and dance in soliloquy for some form of self-gratification. But other couples could join in for a jig or two. Spacious, fully licensed, with courteous service, the bars were spontaneous clubs. They took pet names like the "Lower Lecture Theatre" in Wandegeya and "Three Bells", first step into the city, at Bombo Road. This is where Lingala music provided the atmosphere for intellectual debate among the legal, political and medical minds, to celebrate the day.
The nostalgia in Lingala music is, therefore, well vindicated by the open choice of the people of Arua to cherish and revamp it. Awadifo!  In Kampala, new frontiers for Lingala music have come from the good and increasing presence of "Congo-men and women" which has given rise to several clubs including Vision Congo in Kabalagala and Matonge in Kansanga. Bien venu, tout le monde!
Lingala music is also discretely enjoyed by the elite. Enjoyable rides from people like, Junju, the ace-rally driver, and Grace Kafura, a corporate lady, in their turbo-charged Prados, gives a sampling. The music is in the mental memory of many leaders; this normally pops up when they are making vital decisions in boardrooms or conference halls. It is greatly enjoyed everywhere through the ICT.  It is briskly on sale in Kampala's arcades and plazas selling CD and DVD tapes as well as in shops and open-streets throughout the country.  It is the choice in many wedding functions.  It is also part of the repertoire of many resident bands in high profile hotels like Grand Imperial, Sheraton, Speke, Serena, etc. It is in night clubs like Guvernor and Ange Noir.  As the prime African beneficiaries, Lingala music is cherished and enjoyed in open bars and ajono clubs, which is a right, especially in the festive seasons. Kudos to those in Banda, Masese, Nakaloke, Moru-Apesur, Pamba, Cuk-Cwaa, Tee-Obia, Kiryateete, Kitooro, etc.  Resolve and rise to the middle income status in 2018. In your fellowship, embrace the key morals in the Lingala musical culture: Bolingo (love), Libala (marital union), Nalingi yo mingi (I love you very much), Mokili oyo ya Zambe (this world belongs to God the Almighty).
For the future, the singing prowess of Ugandan musicians, especially the ladies who are phonetically more sensitive and disciplined, should cross-breed Lingala into their Luganda songs. The two are as harmonious as romantic, with a double market. Tests to this effect have been greatly successful; it is known to be Columbus Oulanya's musical niche.  Champions like Scheila should catalyze the process.
Uganda's Dede Majoro did not go to Kinshasa, but with his racy solo guitar-skills and vocal talent, he generously brought the magic of OK Jazz to Kampala's live bands, with great and often personal compassion to the fans. Music fraternity appreciators like; Lt. Col. Ulysses Kibuka, and Brigs. Mark Kodili and Hussein Adaa, have assiduously kept the albums of this vibrant music.
In 1972, Les Kinois, a musical band from Kinshasa, descended on Rock Hotel, Tororo, in a gift show, en route Nairobi. Moments to the hour, the curtains drew to reveal a cool showcase of exotic equipment. Rainbow colours then flashed to light the stage and dazzle the floor – a mesmerizing psychedelic ambiance.  Seven peals, drama came, in the rapid apparition of the Les Kinois stars, in silk black and golden chains.  It was a poetic moment, an arrest of time.  As the pulsating first song broke the silence, the people appeared lifted to paradise, to dreamland.  Was it true?  Were they alive or actually in heaven?
They touched to the feel. In the three-hour flight to this musical bliss, distilled soprano, alto and bass sounds were skillfully blended to give a sterling vocal quality for the original Les Kinois releases.  Talent showed in the acrobatic beating of the tall African drums by hands, elbows, heels, even chinsto, got the desired tone.  With a warm sense of fraternity, Les Kinois offered the six bow-tied Bufos, a student musical group of St Peter's College, Tororo, a chance to play one song on their splendid microphones and guitars. Les Kinois then gave the boys a spontaneous back-up in drum-beat and sax melody, to the explosive applause of the dancing audience.
The Bufos served the school fraternity and Western Kenya decades ago. Those were the times and productions of people like: Ft, Capt. Micah Sawaka, Dr. Fred Mboli, Dr. Francis Omoruto, Dr. Namakanyo, Hon. Phillip Idro, Tom Tin Tin, George Izama, Ali Oduka, Esq – who are now pilots, doctors, academics, researchers, diplomats and consultants. Posthumous recognition goes to Tony Omedo, the Bufos band leader, who took up music as a career. There were heavyweights like, William Kitamirike, now in the insurance industry who subscribe to Tororo College's                                                                    dictum of; Palma Sub Pondere Crescit (A Palm Tree Grows out of Difficulty).
Tom Ongeso, BUFO, St. Peter's College, Tororo, 1967-72
Tel: 0772635464; Email:tomongeso@yahoo.com
Comments
comments