Life & Style
Jane narrates her chilling story to the Police and Moses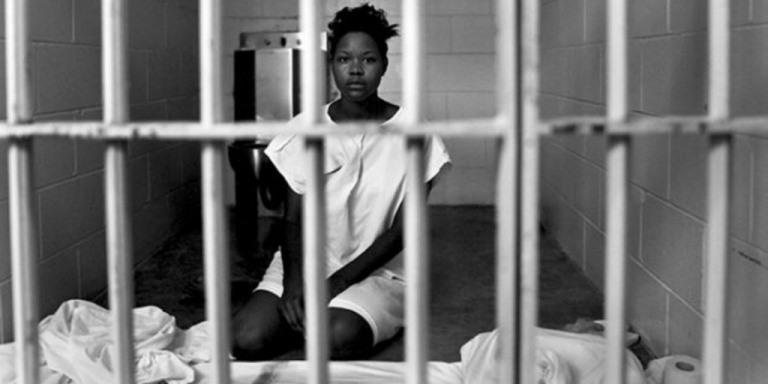 We stopped when Nakalawo had taken herself to the Police after hitting her stepson, Isaac, on the head with a food mingling stick, killing him instantly. Remember, she had found Isaac hanging her knickers back on the peg. Isaac had taken the knickers to his mother before during holidays. Let us continue with her ordeal:
"Hajji Ashraf, when I reached the Police station, I parked my car in their compound and called Moses that I had been arrested and I was at the Police station. He was trying to inquire why but I hung up the phone.
"I entered the station, shaking and tears running down my face. When the policeman on duty saw me, before I could say anything, he referred me to the lady officer, who was seated in a corner. The lady took me to another small private office.
"When she saw me crying, she calmed me down. She even gave me a bottle of mineral water. I was seated near a glass window and could see everything outside.
"As I was starting to tell my ordeal, Moses' car parked next to mine. Moses came out and went around my car, checking if it had any damage. He must have thought that I was arrested for a traffic offence.
"The officer asked me whether I had a problem, because I was keeping quiet, watching Moses. I indicated to her that Moses was my husband and requested her to keep him somewhere before I reported my case. She honored my request and went out.
"I don't know what she told him but I saw Moses going back to his car where he sat and waited. The officer came back to me after some ten minutes."
Fans, I have to remind you that this is a true story of one, Jane Nakalawo, who is serving time in prison. I met her in Luzira Prison during my research for my play on domestic violence.
"Hajji, the officer sat down and I narrated my ordeal up to the point when I hit the boy with the mingling stick. Then, I kept quiet. She looked at me waiting for me to continue, but I was only crying.
"She asked whether I wanted to report the boy or his mother. She was a bit annoyed because she saw no case big enough to keep me crying. I told her that it was me who had come to report myself because the boy had dropped dead after the hit on the head.
"She opened her eyes very wide and sighed with a deep breath and asked; 'How are you going to tell Moses?'.
"I opened my bag, removed the key to the bed/bathroom, where the boy's body was, and gave it to her. I also gave her the key to my car to give it to my husband. I told her that it was her to tell him; that for me I wanted to enter the cell.
"She wanted to know whether I was in good moods with him. I answered in the positive plus. She went out and brought the big Police book to record my statement. She took it back and came back with papers to record my statement. I repeated my ordeal again.
"This took almost another one and half hours; and I could see Moses repeatedly coming out and enter his car. He was uneasy. After recording my statement, the lady wanted me to tell Moses what had happened; that he would not believe anybody else apart from me.
"She also said that for her, she believed me because my story was consistent; that it is difficult for somebody to consistently tell a lie in the situation I was in; that if Moses loved me, he would find a space in his heart to forgive me before I was charged by the State; that I could only manage this case when Moses was there for me. She said this as she was going out."After some five minutes, Moses entered the room, very curiously, wanting to know what had happened before my arrest. I wanted the lady officer to be there, but I could see her through the window talking to other Police officers. I later learnt that she was organizing for the Police Patrol car to go home to the crime scene, investigate and collect the body to take to the hospital for the postmortem."There, I was seated on a bench next to the man, my husband, whose son I had killed some four hours ago. I failed to start and kept quiet. He stood up, came and squatted before me and put his arms around my waist.
"He looked straight into my face, which was full of tears running down from my eyes. He pulled out his handkerchief and cleared the tears. With his usual soft voice and the lovely eyes he asked; 'My love what happened? Why have you been arrested'?
"I remembered the love and care Moses has been giving me that I was going to miss, for may be the rest of my life and again broke down into tears. It was around the same time that the Policewoman returned.
"Moses, already agitated by my crying, rudely asked her why they had arrested his wife. I realized that Moses might destroy the good relationship I had with the lady officer.
"I calmed myself down and started to tell my ordeal for the third time. The Police lady was also seated listening as if hearing everything for the first time. When I reached the point where Isaac dropped dead, Moses broke into tears, before I followed, too…."
Friends, we shall continue from there. Best regards.
Comments
comments