Korea, Uganda and other countries held an open bible seminar under the theme "Understanding the Bible and the prophecies of the book of revelation".
The Korean cities that held the seminar included Seoul, Incheon, Daejeon, Daegu, Busan and Gwangju with over 600 pastors from different churches in attendance
This event in Uganda was held at the Lord's Second Coming and Harvest Confirmation churches in Mengo and Ntinda respectively. It was the first event of the national wide circuit rally held by President Lee Man -Hee with a gathering of more than 945
In spite of the religious boundaries of all Believers, many of the pastors, seminarians, church members, and pastors participated. Among them, the book of Revelation was fulfilled, presenting God's promises and purposes throughout the Bible. Be sure to check if you are a believer." The president's message is known to be convincing.
Named as 'The Lord's Second Coming and Harvest Confirmation Rally', the Word Rally was held in Incheon on the 4thof November, starting in Seoul on the 4th in south Korea, Philippine and Uganda.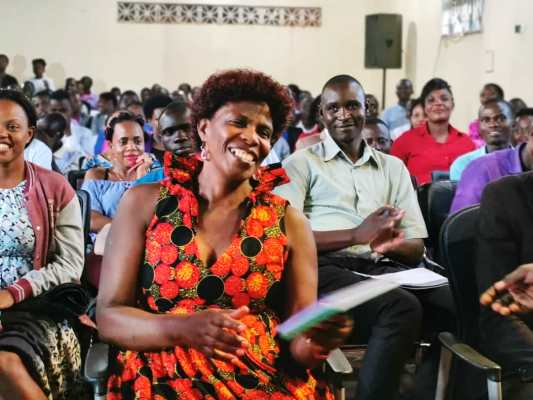 More than 3,000 people attended the first speech rally held at the Grand InterContinental Hotel in Seoul on the 4th and about 2,000 people attended the Songdo Central Park Hotel on the 10th in Incheon.
The lectures were on God's purpose and promise of creating a new work, Lee stressed the fact that today is the time when the book of Revelation was fulfilled. The President said, "As the prophecy of the book of Revelation, Jesus harvested those who grew up as God's seed (word) in his field (Christian world, who believes in Jesus). I am creating a "new thing" in the Bible. "
Lee added "It is written in the Bible that the end of the religious world has come because of the corruption of the traditional church, and that Jesus is opening a new age through the harvesters." You must believe. I need to confirm in Scripture whether I am where I am saved or where I am saved."
"The president won't say that he has not been told that Jesus is now 'following', 'beating' and 'creating 12 tribes'. If you add or subtract Revelation, you will not enter heaven. Today, they must be harvested and sealed to belong to the 12 tribes to be recognized as God's people. Make sure you are created according to the Bible."  Said Lee
One of the senior officials of the denomination who attended the Conference at Mengo said, "Those before and after coming to the Word Conference have changed completely. Because of this heresy, I thought I would never go to New Heaven Earth Church, but I have been explained to well about the Bible, about the 12 tribes and 144,000, and it is amazing to release the book of Revelation."
Nabukera Bennah (45), who attended the seminar at Grace Cathedral Church in Ntinda Kampala capital, said, "Christians must listen. It overturns the existing Christian beliefs in the lesson and presents a breakthrough vision for today's believers. We shall have to learn more through follow-up training of trainings of New Heaven New Church if given chance."
"I was confident that I knew a lot about the Bible. I was moved by the chairman's words and received much grace from him. I also want to learn this word to give to my acquaintances. Moreover, after today's lecture, I will tell my colleague pastors that New Heaven New Earth Church of Jesus is not a cult or a heretical church." Mr. Magona Philip said
Comments
comments