Arts
Amakula Film Festival's set for 15th March
Uganda's flagship cinema showcase, the Amakula International Film Festival, is back for its 12th annual edition scheduled for March 15-17, 2019 at the Uganda Museum in Kampala.
Just like never before Ugandan films are going to fully compete with Films that have been showcased at intentional level and organizers revealed that in a bid to uphold quality at a glance will be some films that were nominated at Oscars.
In a confirmed arrangement  it is understood that President Museveni daughters' film 27 Guns a film that received alarming criticism upon its release was nominated in  feature film category alongside Nisha Kalema's Veronica's Wish.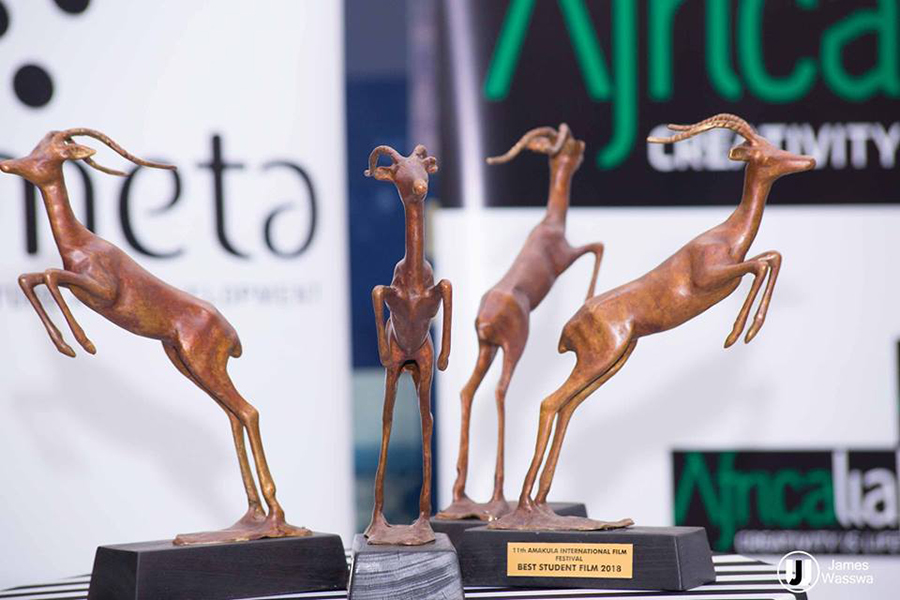 "Our curatorial team has put together an interactive programme package comprising of film screenings, panel discussions, talk back sessions, networking forums and an awards gala among other exiting activities." Polly Kamukama Amakula 2019 Curator
Organisers noted that this year's festival boasts a diverse pool of films that is indeed reflective of the Amakula brand as the foremost platform through which most audiences in Uganda get to experience the best independent cinema from across the world.
A total of 35 films –19 shorts, seven documentaries and nine features – representing 17 nationalities make up our selection this year, with majority of those films coming from across the African continent.
"We are proud to announce that the number of Ugandan films participating at Amakula has continued to increase over the years with this year's section boasting a total of 19 local films which shall be screening and ultimately competing   alongside some of  the best independent films from across the world at the moment" Kamukama adds
Organisers revealed that  this year's  programme  has been divided into two sections with The Day Section (Midday-7pm) and Evening Section (7pm-Midnight) to be hosted in the Museum
Exhibition Hall and Museum Gardens, respectively. The Day Section will be open to the public free of charge and will mainly feature short/documentary film screenings and panel discussions, while the Evening Section will strictly comprise of our famed Drive-in where some of the strongest feature films in selection will be screened.
Comments
comments