News Feature
Over 30 needy children lose their home as poverty bites
Rosemary Mutesi (not real names), 19, was in December 2018 gang raped by three men from Kikokiro trading centre, Wakiso district. She allegedly came out of that ordeal with a pregnancy.
Mutesi is still in shock. Her speech is slurred.
"It was around midnight. I was returning home from work. Three men grabbed me. I screamed for help but no one came. They raped me and left me there," she says, with tears rolling down her cheeks.
By then, Mutesi was working in a food kiosk and staying alone in a small room in Kikokiro.
"I managed to recollect myself and proceeded home. I started to feel pain in my private parts. A neighbor, Christine Namukwaya, saw that I was uncomfortable and she asked me what had happened. I explained everything to her," Mutesi adds.
Namukwaya knew the Director of  Rabbi Heart for Children (RHC) Organization and took Mutesi there. RHC took her to Wakiso hospital where she received all the necessary treatment.
"They checked me and luckily I had not been infected with HIV but I had conceived a baby whose father I don't know up to now," she narrates. Her baby boy, delivered from Wakiso hospital, is now three months old.
Mutesi's journey to Wakiso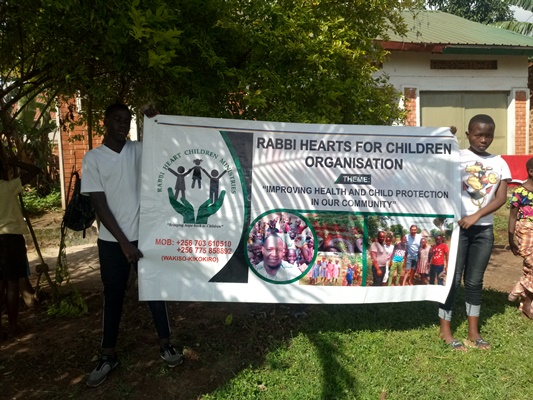 Mutesi found her way to Wakiso in October 2018, three years after the only relative she knew shifted from Kisenyi, Kampala, without her knowledge.
"After completing my Primary Seven in 2015, my Aunt who raised me up shifted from Kisenyi without my knowledge. I was left homeless. She was the only person I knew in life. My parents died when I was still very young and I don't know our village. All I know is that my origins are in Busoga," Mutesi says.
When her aunt left, Mutesi joined a friend, one Margret, who was selling fried cassava in Kisenyi and the started to live with her until in 2017 when Mutesi became a housemaid in Muyenga.
"I worked in Muyenga for one year and quit due to mistreatment by my bosses. I returned to Kisenyi in January and with the money I had earned, started my small business, selling fried cassava," Mutesi says. "Later my old friend (Margret) advised me to come to Wakiso since houses were not as expensive as in Kampala. I came and resumed with my business but after some months I ran out of capital and became jobless"
With the help of her friend, Mutesi occupied a room in Kikokiro which had been abandoned and even secured a job in food kiosk in late November 2018. It was from there that she met her ordeal.
Mutesi tells me that she is slowly regaining her life with the help of RHC
"I am treated well here. I have a new family. They taught me how to make baskets, singing, my son is being taken care of. In fact if you tell me to leave this place you become my enemy," Mutesi says.
Moreen Nekesa (not real name) was just twelve in 2017 when she looked on helplessly as four men raped her mother in turns.
"They tied our (Moreen and her young sister) mouths and legs and all of them did whatever they wanted to my mother in our presence," she narrates.
Nekesa's mother was allegedly infected with HIV/AIDS by the men.
"When she realized that she is HIV+, and our father had left us long time ago, life became difficult and my mother decided to bring me here," Nekesa narrates. She is now in Primary in a Wakiso school.
RHC is a charitable organization which was formed in 2016 by an ex-street boy Badiru Nsereko. He wanted to help vulnerable children and orphans. The organization currently looks after 32 children.
"Our mission is to educate and empower children and youth with vocational skills. We want them to become self-reliant adults. We make sure that a child grows when he or she is practicing what will help him/her in future," Nsereko says.
"The rough life I went through in the five years while on street remains in my memory. I decided to help save other children who may be going through the same," he adds. "Going to street was not my choice but it was due to the mistreatment of my step-mother in Mitooma district. She could beat me on a daily basis, deny me food, gave me heavy workload which forced me to run away."
Life on the street
Nsereko says that while at street, he learnt all sorts of bad behaviors like smoking, stealing and fighting. He joined deadly gang in Ritoche trading centre that was terrorizing residents in the current day Mitoma district.
"I later boarded a truck at UGX 4,000 to Kampala at an age of 14 where I later became another problem. I joined a gang of street boys at the National Theatre which was being used by one man (names held) who used us to sell for him Marijuana to rich men on different streets of Katwe, Kamwokya, Jinja Road and William Street," he says
Nsereko recalls that, one evening in 2007, he was approached by Pastor Geoffrey Mbabazi of Grace Life Community Church in Kamwokya who rescued him from the street and took him to his church in Kamwokya.
"I spent two years in church and from here, I was rehabilitated, started playing football and secured a job of selling suits in St Balikudembe Market (Owino). I later married, in 2009, and also formed this organization," he says.
He started with three children in Kamwokya and in 2015, shifted to Wakiso.
"We teach them football, music, dance, drama and acting. At the same time, we take them back to school and teach them to how to pray and respect God. Other youths who are not eligible for school are given practical skills from here," he say.
The RHC children recently performed during the Unseen Dreams Arts Festivals at the Uganda National Cultural Centre.
Fear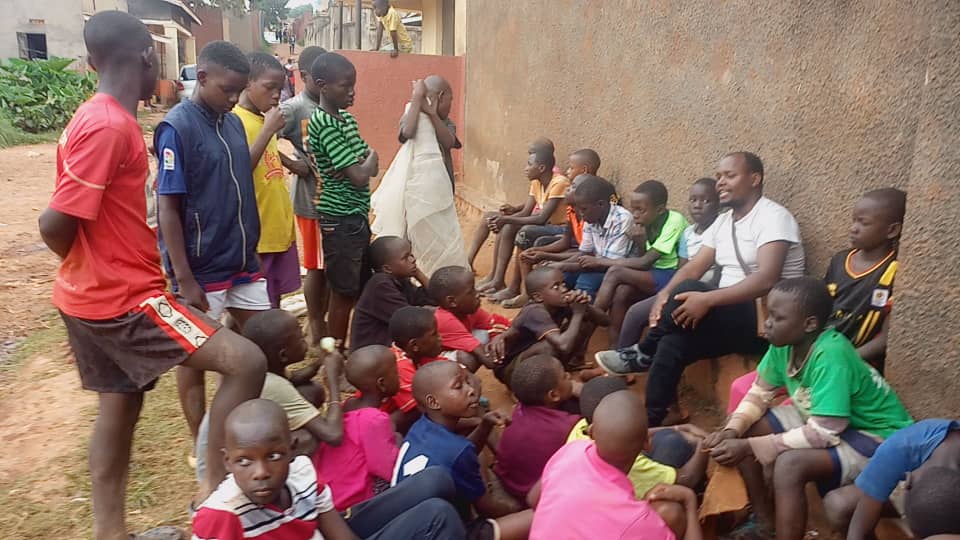 These children will, however, soon be completely homeless unless good Samaritans come to their rescue.
Nsereko says the organization is going through financial hardships. "As I speak now six children are not studying due to lack of money. We used to secure some funding from good Samaritans in churches but these days it has declined" he says. "We even organized a charity concert on 18th October 2019 at discipleship church in Wakiso town with the main aim of fundraising for our annual budget but we still failed due to poor turn up."
By the time of this publication, RHC had shifted from there house in Kikokiro in Wakiso due to rent arrears.
Comments
comments