News
Monsanto chief points at roadblocks which failed Uganda's BT cotton trial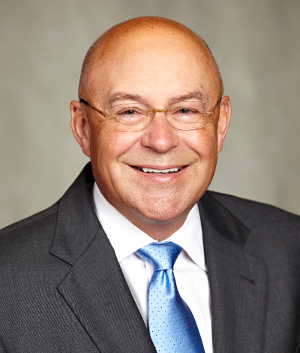 Monsanto, one of the company's top executives has revealed.
Robert Fraley, Monsanto's Executive Vice President and Chief Technology Officer, told The Sunrise's Henry Lutaaya in Iowa, United States, that his company pulled out of Uganda because of the lack of a favourable legal environment to protect its interests in the country.
"We were having regulatory challenges approving our products because we were unable to take them to the market," said Fraley.
Dr. Fraley made the comments on the sidelines of the World Food Prize and Norman Borlaug Dialogue held in the big American farming state of Iowa.
He is one of three scientists including Belgian Van Marc Montagu and  Mary-Dell Chilton from the US, who shared the Norman Borlaug award for their pioneering work in developing new tools of genetic science to confront crop diseases, increase crop resilience in face of increased environmental stresses so as to increase yield.
Fraley's company had introduced a cotton variety (BT Cotton) in Uganda about 5 years ago, which has the ability to kill the devastating cotton ball-worms without killing the plant. The experiment, which was taking place at the Semi-Arid Crop Resources Research Institute (NaSARRI) in Serere – Teso, was abruptly stopped because the company, as Fraley just revealed, could not move its products onto the market to sell to farmers.
Fraley said they transferred the project to Burkina Faso and have since started selling it to farmers. In Burkina Faso, BT Cotton's introduction is credited for an 18% increase in cotton output in 2009.
Fraley however noted that if the legal environment improves, such as passing the proposed law on regulation of biotechnology, his company will consider coming back to Uganda.
Cotton production in Uganda has meanwhile suffered sharp drops in recent years, which, according Dr. Lastus Katende Serunjogi, the former head of the cotton improvement programme at Serere, is mainly due to Cotton ball-worms.
With cotton-infested ball-worms, Katende said, farmers mostly in Northern Uganda found it expensive to grow cotton. Many of them shifted to the growing of food crops whose market has increased in recent years thanks to the return to peace of South Sudan.
Comments
comments