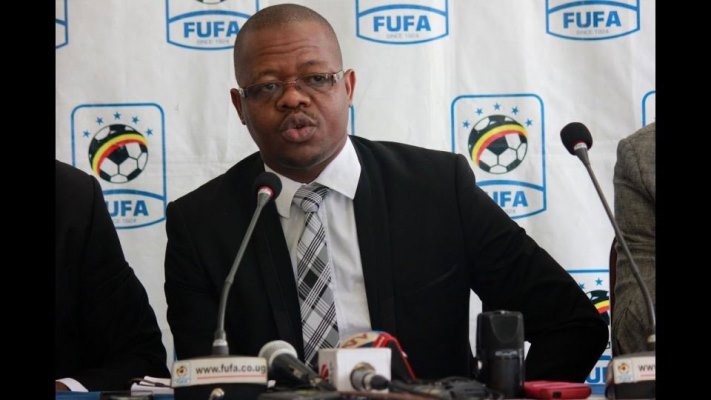 I was among the several millions of people who watched our first AFCON match against our neighbours, the Democratic Republic of Congo. We won that match convincingly. We thumped Congo two goals to nil. Vernacular newspapers praised almost every player who played against DRC.
Sports pundits in this country said Uganda Cranes were likely to even make it to the finals of the Africa Cup of Nations. This is a country that I know very well. I grew up here and I do almost everything that dazzles even the white man here. So you cannot intimidate me and force me do what I don't want because you may deny me a visa.
In Uganda people will praise you if you have managed to do what they called impossible. The same people after some time will turn against you and crucify you if you perform half heartedly. We are the same people who said the Cranes had assembled a team that no country in the tournament could stop from lifting this year's Africa Cup of Nations trophy. I also appreciated. We played really well against DRC.
The next match came, against Zimbabwe. Zimbabwe strikers almost broke the ribs of our defenders. They almost killed them. Men like Mukiibi will never play for the cranes again. If Magogo loves you, he will make sure you are called to play for the national team even if you not playing for any club. Mukiibi annoyed him.
You were saying we would go very far in AFCON. Me I thought otherwise. It takes a lot to perform better than men who, week in, week out, play serious football in lucrative leagues in Europe. It pained me when Sala scored past Onyango.
The way we played against Zimbabwe was laughable. Our defence played very miserably. Some of you people do not know that some of the senior players on the Cranes no longer want to play for their country.  These are business men.
A senior player sat down and he was stretchered off during game against Egypt. He never came back. We were already two goals down. Perhaps he feared that he would get more humiliation from merciless Egyptian players.
My sports science lecturer at Makerere told me that Magogo was so ambitious and that he would one day head the FUFA of this country. By then Magogo was still an amateur football administrator and there was not even any sign that showed that Magogo would really elevate himself to such a big position.
I was saying it could not be and Mr. Oola, my lecturer then, was saying Magogo would one day be in the position that Obua and Mulindwa didn't want to relinquish. It later happened. Moses Magogo became FUFA president.
Now, last time I was very shocked when I had that the Cranes players had refused to go for training. I didn't expect it. I thought all was well in the Cranes camp. They were demanding that Magogo and the people he works with had to pay their promised bonuses before they became serious again.
This threw me into serious thinking. See, we had played very well against Congo. Zimbabwe outplayed us but they didn't win us.  We outplayed the Egyptian national team. We were all happy though we lost.
It was later known that we would play Senegal in the round of sixteen.  We were very capable of winning Senegal. I knew this would happen because we have ever done this. Senegal respects us. The only player who showed that he never feared the next opponent in the Senegalese team is perhaps Sadio Mane. And because he didn't, Denis Onyango saved his penalty kick.  Watch your opponent!
This strike by our players must be investigated by security organs here.  ISO must intervene. It was indeed uncalled for.
The players against Senegal didn't care so much when playing. They began the match by wanting to engage in fist fights with the Senegalese players, as if they had come to do this. And, if the referee who officiated that match was not very lenient, more than two of the Cranes players would have been red carded. Instead of sending Onyango off, after he dangerously fouled Mane, he just warned, and counselled him.
I have never written anything to praise Magogo but I think this time these people of FUFA tried to do everything they could to make us happy. He just lacks favour. Honourable Ssewanyana Allan I think is now among the happiest sports men in Uganda. But since all the players knew that their boss Magogo had got so many enemies that didn't want him to succeed, why didn't they save him from becoming a laughing stock?
Now you are going to hear the words that are going to follow this. By the end of this month, you will have known who was behind this dirty politics in the Cranes camp. This man Magogo, I have now learnt, has no favour. There are people in this world who think better than you today do and they can do anything to stop you from winning. The Cranes would go further than that if Magogo knew politics.
                     Have your say via: 0756717967 or email: sekabagenda@yahoo.com                    
Comments
comments