Editorial
Oil prices: Having oil doesn't take away Gov't obligation to its people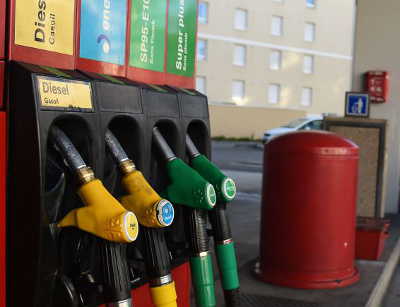 The collapse of Oil prices by over 60% is without doubt the big story of 2015 so far. Governments all over the world are prevailing over oil companies to ensure that the public benefits from the lowest oil prices since 2009.
For example in Britain, 'Opposition' Liberal Democrat Chief Secretary to the Treasury Danny Alexander wrote to all the main fuel suppliers and distributors, calling on them to pass on the benefit of falling prices as soon as possible.
And Labour shadow energy secretary Caroline Flint said the Conservatives had done "absolutely nothing" to address firms' failures to pass on reductions in wholesale costs. "We need action, not another inquiry," Ms Flint said, and repeated calls for the regulator to have the power to force energy companies to pass on savings.
Elsewhere in Europe and the United States, prices have been going down at the pumps, in the air fares and in the utilities for the last few months. For example the massive sales around Christmas and new year holidays had a direct relationship with the big drop in the oil prices.
In our region, only Kenya and Rwanda have passed on the oil savings to the consumers at the tanks. Now, Uganda, which doesn't want us to ask how Rwanda, whose oil passes through Uganda, could have reduced the prices at the pumps, has not only not bothered to get the prices at the pump reduced, the transport fares, which were hiked around end of year, have not come down.
What is instead happening, people who sound like agents of oil companies have been appearing in the media to 'explain' how the oil in the market 'came long ago'! But we all know that price of oil has been dropping for over six months.
As for government, it is business as usual: hiding under the cover of a 'free market'. Yet all free marketers regulate the prices of oil because oil drive runs production and the economy as a whole. Is government angry that the price of oil is falling at the time we were preparing to start living like oil sheikhs? Is it because we have already borrowed massively against 'our oil of the future'? Or is it because the government simply doesn't care about us?
Isn't it surprising that in this period of political competition, government is not bothered by high prices of goods, growing insecurity, the widening gap between the rich and the poor, threatened rebellion in education and health departments?
Comments
comments