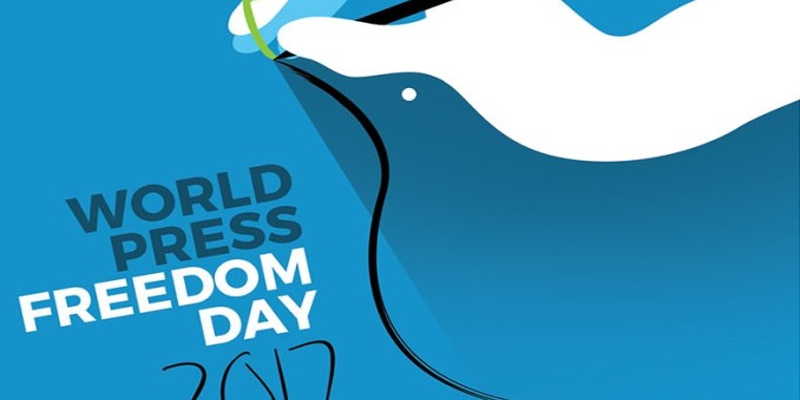 One of South Africa's youngest politicians, once said what differentiates humans from dogs are the words we speak. An obvious and simple statement, one may argue.
However, as we mark World Press Freedom Day on May 3rd, Ndlozi's statement brings to the fore the importance of freedom of expression and press freedom as a whole – rights that are still unreachable in several countries around the world.
In Uganda, the media space for expression continues to shrink and the profession gets more risky by the day, if recent events in the industry are anything to go by.
In the past month alone, NTV's Gertrude Uwitware was threatened on social media and later kidnapped for purportedly speaking in support of Makerere University researcher Dr Stella Nyanzi; Dr Nyanzi was, herself, arrested and is on remand at Luzira Prison for expressing her discontent with the government through her Facebook page; while the CEO of Investigator – an online paper wrote to President Yoweri Museveni complaining of threats against his life by security operatives and the Inspector General of Police.
Additionally, all the past 4 Press Freedom Index Reports by the Human Rights Network for Journalists -Uganda (HRNJ-U) have ranked the police as the top violator of media freedoms in Uganda.
These threats and curtailment of speech through the various means, pose a chilling effect on press freedom and freedom of expression generally. It is also these continuous acts of intimidation, threats and repressive media environment in Uganda explain why the country ranked poorly on the 2017 World Press Freedom Index.
While several players such as African Centre for Media Excellence, HRNJ-U, Foundation for Human Rights Initiative, Legal Aid Service Providers Network and Unwanted Witness, among others, have been instrumental in ensuring media freedoms amidst a high degree of political intolerance, more still needs to be done.
As French Philosopher Albert Camus rightly put it, "A free press can, of course, be good or bad, but, most certainly without freedom, the press will never be anything but bad".
Mr Walusansa is a Commonwealth Correspondent. This opinion first appeared on ugandajournalismresourcecentre.com
Comments
comments