Arts
GNL Zamba pulls off made-for-the-stars wedding
Marrying someone you love is one's life achievements. And this appears to be the perfect description of the two love-birds Ugandan rapper GNL Zamba aka Earnest Nsimbi and his American girlfriend and fellow artist Miriam Tamer.
The two long-time lovers made their vows on Wednesday 17 in Malibu Califonia before a sizeable and visibly happy crowd of relatives and friends.
The wedding's venue, outside the church in a farm-like setting made for an ethereal moment as the duo said their marriage vows.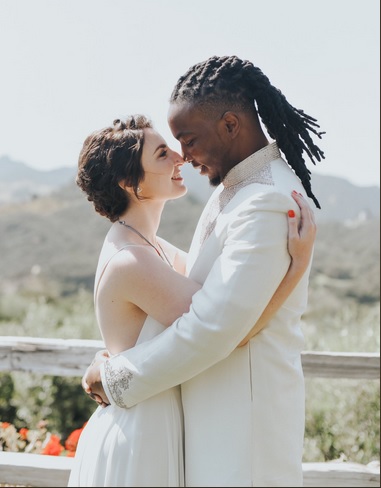 All dressed in white, the couple appeared to celebrate the event as the bes moments of their lives. It's little wonder they made sure all of us in the socialsphere were on hand to witness the best moments of their lives.
GNL concluded thus: "This was the best day of my life, I married my best friend, a beautiful woman with a gorgeous heart. Here is to forever !!! Mr & Mrs #Nsimbi"
And Tamar, GNL's music and dance partner in their Nsimbi brand, didn't hesitate to reply that: "My love, you are my everbloom. The journey continues and I'm grateful to have you by my side."
The duo have been lovers for a couple of years now, having met in Uganda a few years ago when Tamer was working here as a social worker. After her tour of duty, she returned home with beau Zamba, to focus on her dance career.
They live happily in Hollywood and contrary to malicious rumour that Zamba is struggling, the pair is doing very fine. Zamba's film dream is prospering as he continues with his music career.
Here at Grapevine, we can only wish you two happiness in your marriage.
Comments
comments