Arts
Art in the bedroom as the Magobas say …I DO.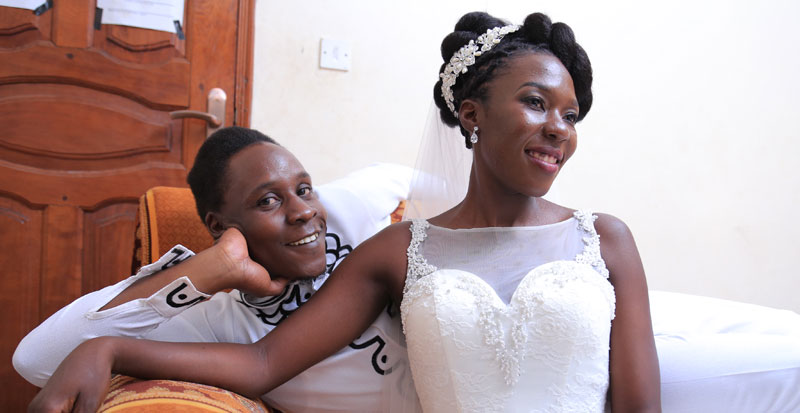 Psychologists have variously suggested that partners in the same profession have a worse work-life balance than those in different professions. However, putting aside all sorts of theories, Love is Love, and that can be explained by mutual consent and happiness put together.
Still, we have to note that being in the same profession helps you empathize with each other. However, other aspects like compatibility and mutual need fulfillment still need to be looked at very carefully before taking matrimonial decisions. This is the true reflection of the splendid wedding that saw Uganda's talented artistes Diana Mutebi daughter to famous musician late Peterson Tusubira Mutebi and Brian Magoba tie the knot at Namirembe Cathedral in Kampala recently.
While at the reception, the whisper in the audience went like "This is most perfect crash" with everyone who graced the event suggesting that Diana and Brian seemed like a BrAngelina in the famous Hollywood movie Mr and Mrs Smith where renowned film stars and then lovers acted together.
From the style of dressing to décor the whole arrangement wasn't just art but fun.

As Ugandan couples long to buy their wedding attires from Saville Row or Milan, for Brian, it was a matter of "be patriotic, buy Ugandan" that not only his glamorous Kitengi, but the shoes too were made out of hides.
The Groom (Brian) told The Sunrise "I'm so grateful to my family, artistes and friends who were able to attend and celebrate our wedding,"
In an astounding night at the reception at Silverton Gardens Mengo everything looked smart and organized just like a beautiful theatre play when the characters had rehearsed the script properly and indeed it felt like Art in a bedroom…From the looks of these photos, it certainly was!
See Photos..
Comments
comments