Students of Mass Communication at the Islamic University in Uganda (IUIU), under their umbrella body, the Islamic University Mass Communication Student's Association (IUMACOSA), have organized an exhibition under the theme: Establishing Professional Integrity in Journalism.
The exhibition will be held on March 20, 2019, in the management shade (student's square) at the IUIU main campus in Mbale.
Busein Samilu, the chairperson of the organizing committee said: "Everything is set. Students are very ready to exhibit what they have been doing in lecture rooms."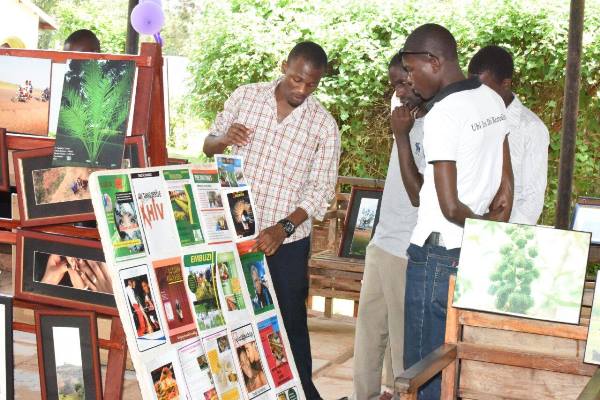 Samilu added that all the three campuses of IUIU that offer Mass communication course will present that day. He said: "IUIU main campus, Females campus Kabojja and Kampala campus located in Kibuli shall come here at the main campus and we shall exhibit together.
Samilu said the exhibition will include photography, print, radio, television and public relations.
"The audience will see how television shows are produced. We shall have live programs from Smash TV, Perfect TV and IU TV.
Swaibu Busiku the Chairperson of the Islamic University Students Association (IUMACOSA) said that they have organized this exhibition to purposely to bring out the skills they attain from their lecturers to the public.
"IUIU is known for producing well skilled, competent, disciplined and hardworking employees and when it comes to journalism we are given a lot of credit. For example Farida Nakazibwe the NTV news anchor studied here, we have David Mafabi, Fred Wambede in daily monitor, Umar Kashaka in New vision, Chris Obore the PRO of Parliament and when it comes to radio you cannot count so we are showing the world that we receive real skills," he said.
To ensure that students perfect in what they learn, under the guidance of their lecturers students opened up IUIU internal media houses for television they have Smash TV, Perfect TV at the main campus and IU TV in Kabojja.  Print, they opened up IUIU Campus voice weekly news bulletin in the main campus and The Lens in Kampala campus. As for radio, we opened up smash and perfect FM in the main campus. These broadcast media operate online and are managed by students as well as print media is printed out every week.
Swaibu added that students shall get a chance of coming together and networking since today's job world needs friendship and connections things done by networking.
Hafsah Alado Ozombo the financial minister IUMACOSA said they are set expect things to move on.  "We are working as a team with the assistance from the University everything is moving on" she said
Dr. Ahmad Kawesa Sengendo the rector of IUIU is expected to grace the ceremony. The entire community of Uganda is welcome as the entrance shall be free of charge.
Categories summarized
Print: students shall be showcasing their work that was published in IUIU Gazette, regional and national newspapers. They shall also Exibihit their own internally published magazines like the lens, weekly bulletin.
Radio: students shall play their programmes and news stories that were aired out on national radio stations like IUIU FM and also do live programmes during that day.
Television: students shall play their programmes and news stories that were aired out on online televisions, national televisions and also do live programmes during that day and other fields in journalism.
Public relations: Students shall organize a press conference, show how a PR campaign is completed practically
Comments
comments