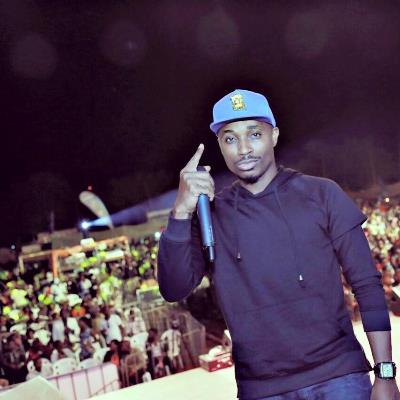 He is a musician, Radio and TV presenter, event organizer and student. While most showbiz followers in Uganda identify Mr. Mosh with Spark TV 'Cheza' musical show, a lot happens in Mosh's life than meets the eye. But most of it, it emerges, is motivated by his desire to keep in the limelight.
Mosh Ssendi, has hit celebrity status thanks to his talent in presenting that has endeared him to many broadcasters. But his rise didn't come on a silver plata. Behind the scenes, our reporter discovers that he's actually a hardworking fellow who devotes attention and energy to achieving what he sets out to do.
It is fair to say that his relatively comfortable background, (whose father was a military pilot – the late Hassan Wasswa), afforded him a decent upbringing that included going to good schools and sufficient exposure to the Western media influence that has almost been adopted wholesomely in Uganda.
It is no accident that as he grew up, he adored and idolized the characters he grew up seeing on TV. In an exclusive interview with The Sunrise Mosh tells our reporter Fahad Kasibante what inspired him to look for a career in the media and entertainment industry, and how he juggles his many engagements and still find time to attend classes for his undergraduate journalism course at Cavendish University.
Below are excerpts;
Q. What was it like growing up?
A. Like many kids, I wanted to become a pilot just like my father. But because I was poor at science subjects, I decided to stick to arts. I loved music and I started writing and emceeing while in S.3 while at St. Francis Secondary School in Kampala ( Now defunct).
Q. The Dancehall genre hasn't been very popular in Uganda, how come you found it appealing
A. I was always curious about Jamaican language. I could record songs and replay them over and over just to understand what they were saying. I practiced it and during one of the school gigs, I asked the DJ to play me a soundtrack to one of the Jamaican songs I did my first performance and since then, I never looked back.
Secondly, I was touched by Bennie Man's story, Sean Paul and Shaggy. I loved the way they packaged their art. They started from poor backgrounds but their music has ruled the world. Fortunately, I have met all of them and performed alongside them on stage.
Q. As a lover of dancehall music, why do you think the genre has not become very popular?
A. Dancehall has been on the top and is still trending. You can also witness that most of the international artistes coming to Uganda have a dancehall element. The only difference is that there are few dancehall artistes today and rap has taken over but when you think about it, Ugandans invented their own luga flow though they use dance hall tunes. Ugandans can only dance to dancehall tunes. See the likes of Gravity, Fik Fameica and Feffe Bussi but talents underground are very many and soon dancehall will rise to the top again.
Q.Besides your media jobs, Mr. Morsh is a singer. How many songs have you done so far?
A. By the way, when I set out in the industry, I did not focus on doing music, I always wanted to grow with the industry so I never set out to do albums. You may find me performing, emceeing or pushing other brands. This is also why most of my songs are collaborations. I give a dancehall flavor to other artistes singing other styles. All I wanted was to be part of a vibrant and versatile industry. This is why I ended up on Radio and TV, the biggest platforms to push music.
Q. What other things do you do apart from music?
A. The media is my biggest inspiration. All the time I stood and emceed on gigs, I was training. I would imagine myself on TV and radio. Media was the bigger passion is the reason why I went back to compass.
Currently, I work with Galaxy and Spark TVs. I do PR for Galaxy FM and also have my own events company "Creative Africa" that funds my charity works. Every proceed we make from the company, we share with Habibah orphanage.
Q. Your opinion on current state of the music industry.
A. Music today is commercialized and this has brought about pressure upon musicians. Content produced is short-lived than it used to be. On a positive note, if one artist manages a hit song, it can elevate him or her out of poverty, assuming he/she has good financial managers.
Q. What is your take on the pressure that was put on Fresh Kid to abandon music?
All I can say is we have poor mind-sets. There are people who still believe that talent is for failures. Take a good example of Jamaica, people like Bob Marley raised the flag so high. No one visits a country for prof so and so. When you mention Uganda to a South African, Onyango will come to his mind.
For those who want a doctor, a lawyer, or an architect from Fresh Kid, remember that the same professions listen to music when they are down. An international school will nature him, teach him production and other languages.
Justin Bieber started small. Micheal Jackson, the greatest performer started at 7 years. Bennie man first performed at age 9 while Messi and Ronaldo started as teenagers.
Comments
comments