News
2016 campaign trail through the lenses
DP's Mukasa Mbidde (l) dances to music while his presidential candidate Amama Mbabazi of Go Forward (R) looks on
Having kicked off the campaigns for Uganda's general elections 2016, a lot of eventful things have happened showing presidential candidates pull record crowds. Others like Amama Mbabazi have done more incredible things including kneeling to plead with voters at Zigoti along Mityana road.
Some of the candidates have jumped bridges, others have taken to the stage to dance to various dance strokes in an effort to excite their fans. For the newly initiated John Patrick Amama Mbabazi it was time to get a new name as he was baptized with a "Kiganda" name Mbaziira.
Others like Maureen Kyalya Walube and Joseph Mabirizi who are campaigning together, their trail hit a snag while in Busoga where they claim some unknown people abducted candidate Joseph Mabirizi for unknown reasons.
The Sunrise Photo journalists has captured a number of events
FDC presidential contender Dr. Kizza Besigye addressing his supporters in Kisoro     Photo by Musisi Lwanga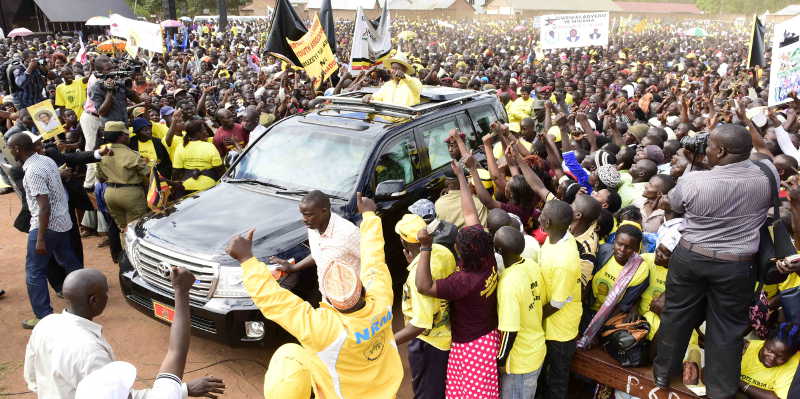 President  Museveni returned to his political Mecca in Luwero to launch yet another campaign targeting the presidency       Photo by Musisi Lwanga

Presidential candidate Prof. Venansius Baryamureba standing in the company of his supporters     —      Courtesy Photo

Go Foward candidate Amama Mbabazi addresses his supporters in Masaka             Photo by Musisi Lwanga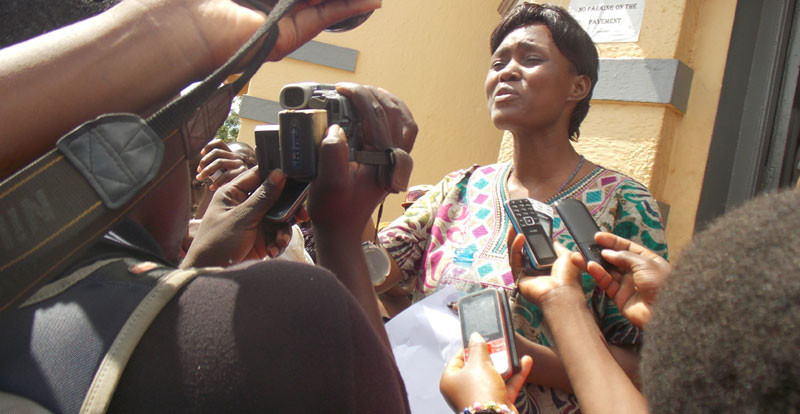 Presidential candidate Maureen Kyalya speaking to the press at Jinja Police station where she spent the day after her colleague Mabirizi Joseph was allegedly kidnapped                              Photo by  Andrew Bazibu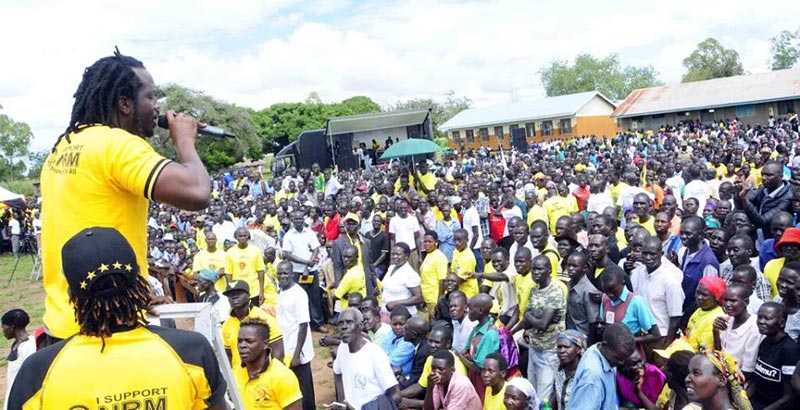 Bebe Cool in the company of other local artistes entertaining crowds during Museveni's rally in Dokolo   –  Courtesy Photo

Comments
comments