Business
African Queen hosts loyal customers to Sumptuous dinner
African Queen Ltd, who are Uganda's leading distributors in conjunction with Haco Tiger Brands, a leading producer of beauty products from Kenya last weekend hosted some of their loyal customers to a mouth-watering dinner buffet at the luxurious Sheraton Hotel in Kampala.
The multi-course dinner was attended by over 200 customers of African Queen from some of Kampala's top salons and beauty shops, supermarkets and major whole-sellers. As AQ's Managing Director Josephat Turyasiima remarked: "This evening is meant to say thank you to all our customers that have supported us through the years we have worked with you."
Held in a relaxed atmosphere, Uganda's top retailers and sellers of AQ's wide range of products had a rare opportunity to meet face to face and interact with Haco bosses.
African Queen made the evening even more rewarding for their customers by offering crazy discounts that included five percent discounts for customers who ordered to purchase goods worth five million shillings and many other offers.
Haco Tiger Brands manufacture a wide range of products including Bic pens and Shavers, Miadi hair care products, Black silk hair care range, So soft fabric conditioner, Jeyes toiletcare range and Amara lotion and Amara Petroleum Jerry. They also produce Ingrams-Camphor cream and Cocoa butter lotion.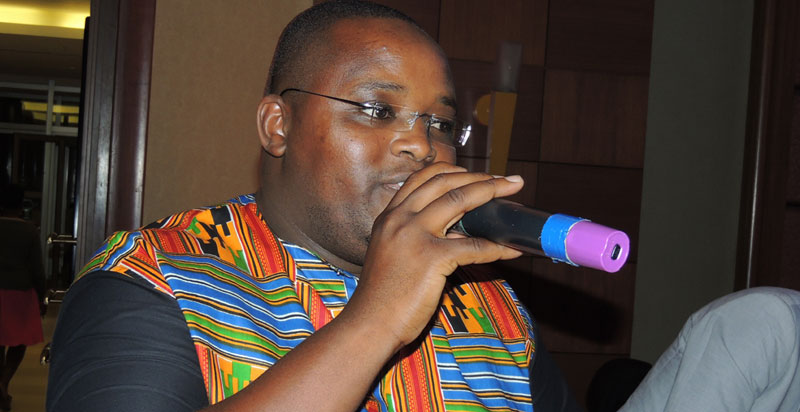 National Sales and Distribution Manager Bruce Kariisa Muhame talks to the guests
Comments
comments