News
Communities rewarded for abandoning Gavumenti Etuyambe attitude
Over the past three years, self-determination and cooperation as the corner stones of community or even personal progress.
Ambassador Park has been in drainage trenches to remove mud or picked a spade to fill potholes in some roads in Kampala. All this meant to provide a live demonstration that its only through people's own involvement in addressing community problems that they can enjoy a safer and healthy lives.
Ambassador Park's gospel appears to be spreading faster than he perhaps imagined, going by the number of communities that have decided to embrace the spirit of community work locally known as Bulungibwansi.
Taking a leaf from his country's own development experience where the government rewarded the best performing villages, Ambassador Park last week handed out trophies and other goods totaling Ushs54m to 8 community groups. The awards were meant to appreciate and encourage members of the winning villages, who beat over 50 other such groups in a competition that evaluated villages' proven record as well as plans to improve their lives through community work.
The growing number of Saemaul Undong associations across the country, Ambassador Park observed during the awards ceremony held at the National Farmers Leadership Centre in Kampiringisa, Mpigi district, is a true reflection of the fact that some Ugandans are determined to beat their own path to development using the power of community cooperation.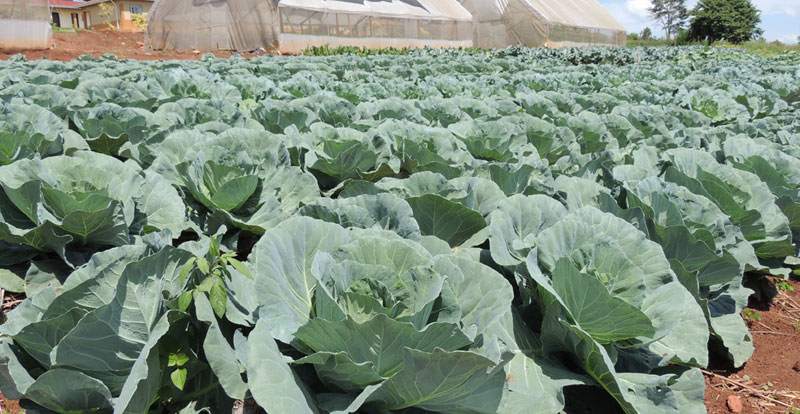 Saemaul Undong, meaning New Village Movement in Korean, was a crusade in 1970s in Korea that helped to mobilize communities to lift themselves out of poverty through improving on common social services such as roads, schools, bridges and hospitals.
The movement is credited for having played a key part in propelling South Korea from third world to first world country in just under 50 years, the only country to have recorded that rate of transformation.
Ambassador Park hailed the group's for showing others that people owe development to no body but themselves.
"It is not right to ask government to look after you. It is your responsibility as communities to change your mindset work hard," Ambassador Park said.
Park explained that Uganda is one of the most endowed countries with its people lagging behind due to mindset change.
"SMU is a mindset reform and well-being movement where the people themselves shape their future development and villages engage in mutually reinforcing competitions," added Ambassador Park.
Inspired by the SMU philosophy, United Nations Development Programme (UNDP) in July 2015 introduced the Inclusive and Sustainable New Communities in Uganda (ISNCU), project in Kabarole, Luuka, and Maracha districts to galvanize people participation in self-help projects.
The successes of the SMU movement, many people now acknowledge are a real reflection that Ugandans are doing something to abandon the negative attitudes of dependency, especially on the government to do everything for them.
This attitude has become known as Gavumenti etuyambe, mostly voiced in telephone calls to radio stations by citizens faced with challenges such as bad roads, poor health services among others.
Some of the eight winning villages included; Shuuku Tooke, Nyakahama, Ndiraweeru, Mukono, Hakagongcgo, Naguru Katale. Besides a trophy to each of the villages, representatives of the groups walked away with tools such as hoes, spray pumps, herbicides, fertilizers, tents, chain-links, iron sheets, seeds among other tools.
Comments
comments