News
Mbale endorse Museveni as NRM sole presidential candidate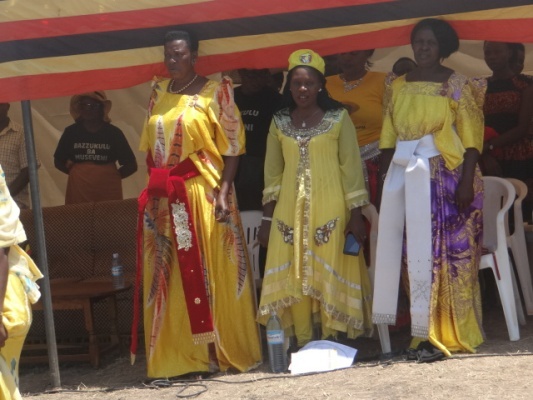 The NRM community of Mbale district has joined the NRM legislators and CEC to endorse Mr. Museveni as the sole candidate who shall contest for  presidency in 2021.
During the Mbale district women's day celebrations that were held in Namanyonyi primary school playground in Namanyonyi Sub County on Friday 22nd march, the residents joined hands and agreed with Mr. Ogajjo Barasa the RDC of Mbale and the district boss Mr. Bernard Mujasi who proposed that Museveni should come as the sole candidate.
Women who were singing songs praising NRM regime thanked Mr. Museveni for bringing peace and equality to them. "We can also talk now, we are fairy represented Baba Museveni is the only cock around in Uganda" said one of the women.
Addressing the congregation, the district boss Mr. Bernard Mujasi said that Museveni is the most tolerant president he has ever witnessed.
"I always see opposition abuse him but he just keep quite if I was the one I could not tolerate abuses from Semuju Nganda but our president just keeps quiet and life goes on". He said.
Mujasi who happened to be so excited said that Uganda is now well off and as far as trade is concerned the exports to Kenya have increased compared to imports.
"Currently we exports more goods to Kenya than we import compared to recently therefor I want to urge women to form groups and benefit from government projects since women handle them well compared to men". He said
However Mr. Zandya Mutwalibi the lord mayor of Mbale replied to Mujasi and stressed the need for opposition in the country. "Opposition we are checks and balances so we criticize whatever is going wrong since we are all there to serve the public". He said.
Comments
comments