News
US boosts COVID vaccination with additional 3.5m doses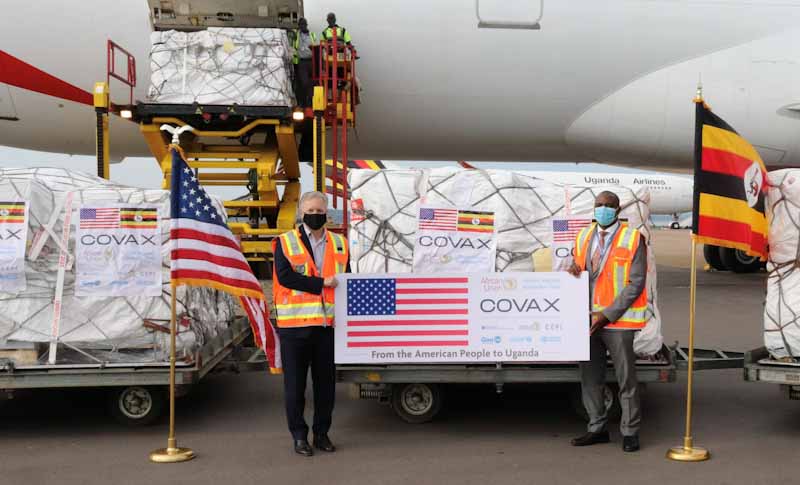 US COVID vaccine being received at Entebbe International Airport
The US government has boosted Uganda's COVID-19 Vaccination campaign by donating an additional 3,488,940 doses of the Pfizer vaccine.
The US Ambassador to Uganda Natalie Brown said: "These recently delivered 3.5 million Pfizer COVID-19 vaccine doses represent the largest ever donation of COVID-19 vaccines to Uganda and the third donation of COVID-19 vaccines from the people of the United States to the people of Uganda." "This donation underscores the United States' commitment to support Uganda's COVID-19 response and protect the health of the Ugandan people. Ugandans can count on the United States to support their efforts to fight the pandemic and get their economy back on track," Ambassador Brown further noted.
The Minister of Health Dr. Jane Ruth Aceng expressed gratitude to the American people on behalf of the Uganda government.
She said: "Government of Uganda appreciates the US Government for Supporting the COVID-19 vaccination exercise and the health sector in general."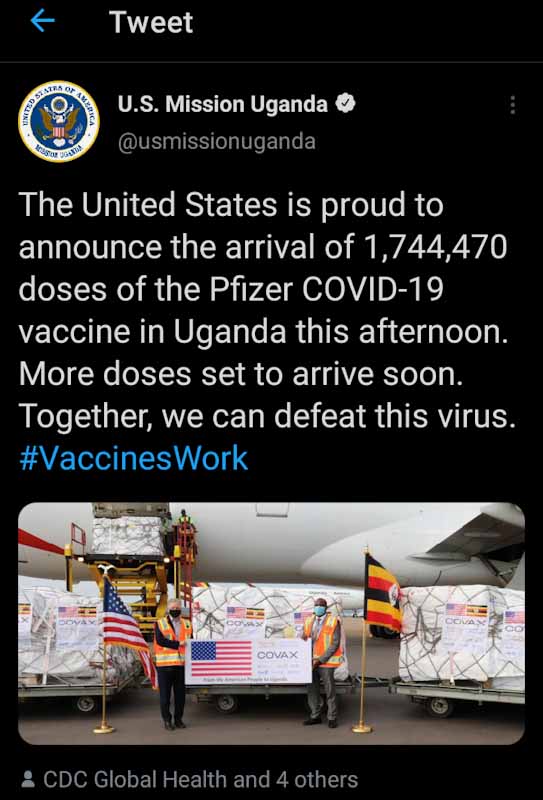 To date, the US has donated up to 5.8 CIVID-19 vaccine doses to Uganda.
The Ministry of Health Spokesperson Emmanuel Ainebyona said the latest donation will help the ministry kick-start vaccination drives in Teso and Lango sub-regions.
Comments
comments