Editorial
Fresh Kid: Between Nakiwala and parents who should have more say?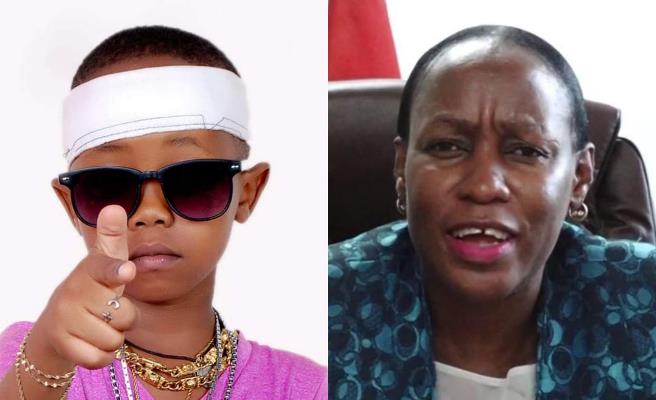 State Minister for Youth and Children Affairs Florence Nakiwala Kiyingi is reported to be on a plot to send the boy to boarding school, which would inevitably keep him away from the studio as well as end his live performances.Seven-year old Ugandan rapper Fresh Kid has become an instant celebrity not necessarily because of his music, but because the State seems to be keen on controlling, if not managing his affairs.
The boy is currently living with his music managers after his parents, a poor couple living in Luweero, consented to it. But some people, including the minister, feel the boy should be concentrating on studies other than singing (this is not to say that the boy does not go to school).
This raises very important questions: 1) At what age should people start earning from their talents; 2) Why does the minister think boarding school is the best option for the seven-year old (when many parents would be hesitant to take kids of that age to boarding school; 3) Between the minister and the parents who should primarily determine where and how Fresh Kid lives; 4) By the minister insisting on pulling the kid out of his "home", against his will, is she not abusing his rights?
Public opinion weighs against the minister. If she does not handle this matter carefully she risks earning more than ridicule. Fresh Kid is already fighting his way into good life by exploiting his talent. But there are hundreds of street kids in Kampala whose future plans are premised on begging and stealing. There are hundreds of other children in Kampala who, after school, have to sit with their mothers and help in selling petty items along the streets until late in the night. Many of these children have no idea what benefits the education they are receiving will bring.
Every child deserves a descent upbringing and assurance that the future will be fine. But in a country where poverty is the most dominant factor, and where greed of the minority ruling class leaves others hopeless, children like Fresh Kid should be allowed to chase their dreams in whatever way they can. All society needs to do is to guide them so they can achieve their dreams with minimal damage to themselves and society as well.
Comments
comments