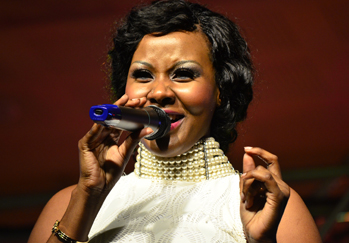 Desire Luzinda has Wednesday morning thanked fans for standing by her during her since her 'brutal attack'.
The singer, I have since survived and comforted by over whelming support and messages in my in box. Just to let you know that I may not reply to all but I read and treasure all the kind words. God bless you," she posted on her Facebook wall Wednesday morning.
However, speaking to BBC Monday the singer said she would not be brought down by the nudes but questioned why she would be a target of prosecution, considering she is a victim of revenge porn.
Recently, Franklin Emuobor Ebenhron, Desire Luzinda's lover, leaked nude photos of the singer, which she has since owned up.
however, she said she had entrusted the photos with someone she loved and they were taken in the heat of the moment.
Government specifically Simon Lokodo, the Ethics and Integrity minister has since issued a series of statements suggesting that Desire Luzinda could be prosecuted under the Anti-pornography law.
Comments
comments