Life & Style
When love is gone: Mariah, Nick 'fight over dogs'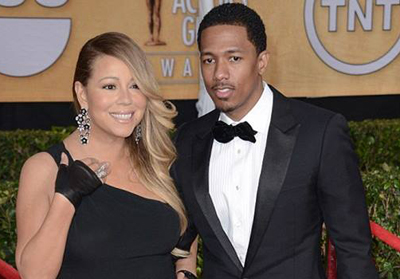 While it appears that Mariah Carey's marital split from Nick Cannon is all but settled, Mutley P Gore Jackson The Third, Jill E Beans, Pipitty Jackson, Cha, Jackie Lambchops, JJ and Speak E Beans.
Mariah, 45, and Nick, who turned 34 on October 8, married on her private island in the Bahamas on April 8, 2008, after just six weeks of dating.
America's Got Talent host Nick recently told US TV show Extra of the split: 'I'm just taking everything one day at a time and just being the best person that I can possibly be at the end of the day.'
He also revealed he was still undergoing a procedure to remove the tattoo he had dedicated to the superstar.
'It's not finished yet, he said. 'It wasn't supposed to be revealed yet. I had just gotten it done, it was painful. It hurt a lot and I'm still not finished, I'm still probably like six more sessions away.'
While Mariah has been on a tour of Asia, Nick has been keeping himself busy Stateside, where he has numerous commitments, including an upcoming role on hit comedy Brooklyn Nine-Nine.
Shortly after celebrating his birthday with an extravagant party in Las Vegas, he was photographed dining with a mystery brunette in New York City. Reports have also linked him to newly-single beauty Amber Rose, although speculation of a romance between the pair has been denied.
Comments
comments