Arts
Eddy Mwesigwa: Probably the best instrumentalist of our generation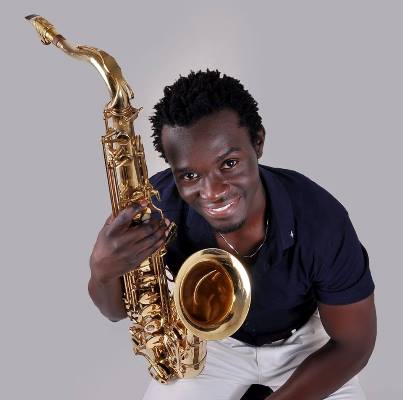 Uganda's music has a heavy influence of Congolese music and instrumentation. But over the years, Ugandans have tried to modify the genres to suit into various styles such as country music – alternatively known as Kadongo kamu, Bax ragga and Afro-Beat. Amid this transformation, have risen outstanding talent which has mastered the instruments to produce melodious sounds from pianos, saxophones, clarinets, flutes, bazz guitors and others.
The Sunrise's Bayan Nalubwama caught up with Eddy Mwesigwa, a young professional pianist and saxophonist whose skills have gradually grown, paid his tuition and seen him perform along with big names at major concerts in the industry.
The 25 year-old Mwesigwa, was born in Luzira in a family of three.
He went to Murchison bay and Calvary primary school for his Primary education, St. Kizito Senior Secondary School for his O-Level, Kampala Citizen College for his A-level education. He went to the Africa Institute of Music to study music where he specialised in classical piano. He is currently pursuing a degree in software engineering at Aptech Computer University.
Mwesigwa cut his teeth while still in primary education at Calvary Chapel when he joined the school choir. One would probably say his music runs through his veins as on some occasions.
He attributes his successes to Brian Mugenyi, a choir member at Calvary chapel whom he says inculcated the skills of playing both the Saxophone as well as the piano.
"The person who changed my musical career is Brian Mugenyi. He taught me so many things and he is still a very big inspiration. He also led me to my first cooperate gig," recalls Mwesigwa.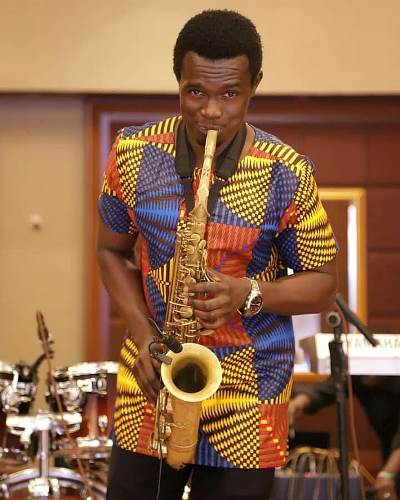 His first performance gave him one of the best experiences of his life for he was being paid for something he loved to do.
"My first cooperate engagement was nice because I was getting paid for something I love to do. It was enough to make me happy at nineteen," he recollects.
Mwesigwa has done ………albums so far. The first one titled Ssuubi came out in 2017.
He is currently the Director of the Band Blue Allay and his aspirations are to compose and perform educative, inspirational and love songs though he is currently doing gospel jams.
Mwesigwa has performed on different events alongside other artistes like Wykee Benda at his recent Singa Concert, Justin Nabbosa's Oli katonda, Irene Ntale's unchained concert, Swangz all-star concert, Levixone, Code 9 band and other artistes.
Pressed on his achievements, the multi-instrumentalist had this to say
"I have been able to pay my tuition, recorded Ssuubi album, connected with people and literally lived my dream."
Mwesigwa's journey hasn't been smooth sailing though. He recalls the fact that his mother didn't initially support him for fear that her son would go astray.
"My first challenge was my mum. Joining the music school did not go down properly with her. I was a disappointment to her for a while and that was something not easy to deal with."
He believes embracing the western culture has helped change people's perception about music and the entertainment industry as well.
Much as he has invested in his software engineering course, the Suubi star has no plans of leaving music
"I don't plan to quit music. Even as I grow old, I will still move with my walking stick and perform some songs because it is a passion."
Comments
comments