Arts
Hoping to marry a workmate, Read this
Part 1
Two part serie by Dr. Ashiraf Ssemwogerere
Asalaamalaikum Warahmaturahi Wabarakatuh.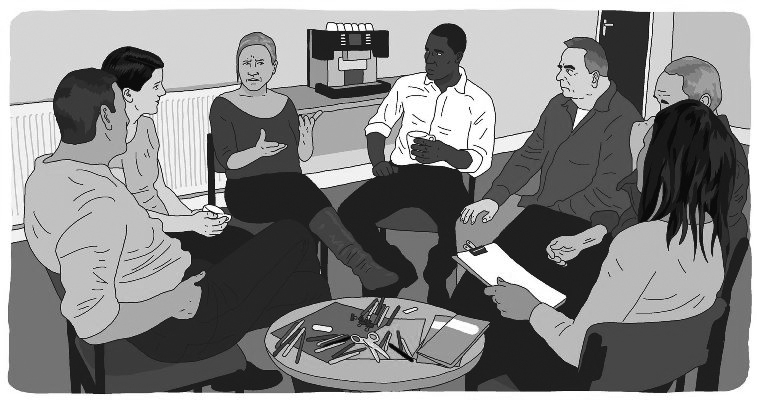 On my wedding, dad advised me never to get a mistress where I work, or around the village because Sharifah (my wife) shall loose respect. He continued to advise that, if I was to get a second wife, it should never be at my work place or around the village we stay because that will antagonize my job and our marriage with Sharifah respectively.
It was not until 2 months ago that I witnessed the out come of what dad advised me against. Read on:
Jimmy and Penelope met at University. They fell for each other, and vowed to marry after books. As soon as they finished Penelope, with the influence of her father got a job in a big government company. It was not long before Jimmy joined the same company. Later their wedding was the talk of the organization.
Marriage isn't a bed of roses we all know that. It was not different with Jimmy and Penelope. After 2yrs with a family of three including their first  born, misunderstandings between them started to develop. This was a time when Penelope was promoted to a post of a manager becoming Jimmy's boss. Of course this development didn't go down well with Jimmy because, first his papers were better than Penelope's, and two he looked at her as his wife the African way. The promotion was as a result of Penelope's father who was a PS in the ministry under which the company for which she worked  fall.
Meanwhile the misunderstandings at their marital home were becoming worse. At the work place Jimmy had to make reports reporting to the Manager (his wife). Sometimes Jimmy saw it as harassment by his own wife. However in the company everybody envied them. Most of their workmates wished to be like them. They could see a happily married couple, with good jobs, and salaries, nice cars and house.
One fateful Friday, Penelope didn't sleep at home. Jimmy had an important report to deliver to his Boss the manager (his wife). For the manager in turn was to present it to the board that very afternoon. With all the anger for Penelope sleeping out side home, Jimmy went to her table to explain his report. The office is in a pool where all the workers could see what is happening at the managers desk.
When Jimmy sat before his boss, nature more over gender imbalanced  over his consciousness. He asked her where she slept last night. With all the arrogance and proudness of being the boss, she reminded him of her office and his job. Without giving it a second thought, Jimmy slapped Penelope to the bewilderment of all the workers. Penelope didn't wait for the second slap, but  jumped over the table, to slap Jimmy back, and held Jimmy by the colour to send a second slap in the face. Before everybody could realize it, husband and wife were wrestling on the ground. Or was it boss and her junior fighting??.
The answer will be in the second part episode
Wish you good. Asalaamalaikum.
Comments
comments