News
African presidents that have been ousted out of power by force
On  Thursday at around 12:00 pm, the long term serving President of Sudan Omar Hassan al-Bashir was ousted out of power by the army through a coup deta't following the demands and pressure from the residents who have demonstrated for over three months. We managed to bring you a few African presidents that have been ousted out of power by force in the last ten years.
Omar al-Bashir – Sudan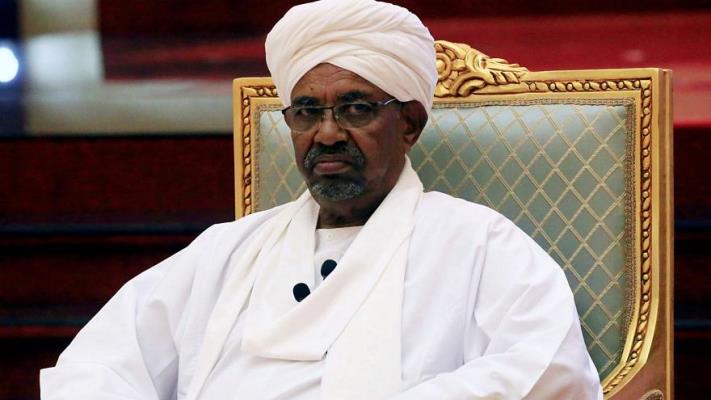 This one is as a now a very fresh civilian right now Mr. al-Bashir, 75, who ruled Sudan longer than any other leader since the country gained independence in 1956, the nation's defense minister, Lt. Gen. Awad Mohamed Ahmed Ibn Auf, announced on Thursday that Mr. al-Bashir had been taken into custody, the government had been dissolved and the Constitution had been suspended. He said there would be a two-year transition period, with the military in charge, and announced a 10 p.m. curfew.
Abdelaziz Bouteflika- Algeria
The 2019 Algerian protests, also called the Smile Revolution, began on 16 February 2019, ten days after Abdelaziz Bouteflika announced his candidacy for a fifth presidential term in a signed statement.
These protests, without precedent since the Algerian Civil War, have been peaceful and led the military to insist on Bouteflika immediate resignation, which took place on 2 April 2019 bringing an end to his rule that started in 1999.
among the reasons for the protests was the 2016  revision that limited the number of presidential terms that could be served to two, but nevertheless allowed Bouteflika to seek a fifth term, because the law was not retroactive
Jacob Zuma-South Africa
Jacob Zuma was forced out of office amid accusations of corruption in December 2017 and Cyril Ramaphosa replaced him Zuma was accused of failing to uphold the country's constitution, his rule is estimated to cost south Africa usd83 implicated on state capture through his friendship with the influential Gupta family. He rule South Africa from 2009 after winning elections and Succeeded Thabo Mbeki
4. Robert Mugabe- Zimbabwe
On 21 November Mugabe sent a resignation letter to the parliament that was planning to impeach him from the post of the president of Zimbabwe leaving a position he had served since 1980. This followed the reactions of both the army that had gathered around Harare, the capital of Zimbabwe, and seized control of the Zimbabwe Broadcasting Corporation and key areas of the city. The ZDF followed by issuing a statement saying that it was not a coup d'état and that President Robert Mugabe was safe, although the situation would return to normal only after the ZDF had dealt with the "criminals" around Mugabe responsible for the socio-economic problems of Zimbabwe.
The uprising took place amid tensions in the ruling ZANU–PF party between former First Vice-President Emmerson Mnangagwa (who was backed by the ZDF) and First Lady Grace Mugabe (who was backed by the younger G40 faction) over who would succeed the 93-year-old President Mugabe. A week after Mnangagwa was fired and forced to flee the country, and a day before troops moved into Harare, Zimbabwe Defence Forces Chief Constantino Chiwenga issued a statement that purges of senior ZANU–PF officials like Mnangagwa had to stop.
Yahaya Jammeh-Gambia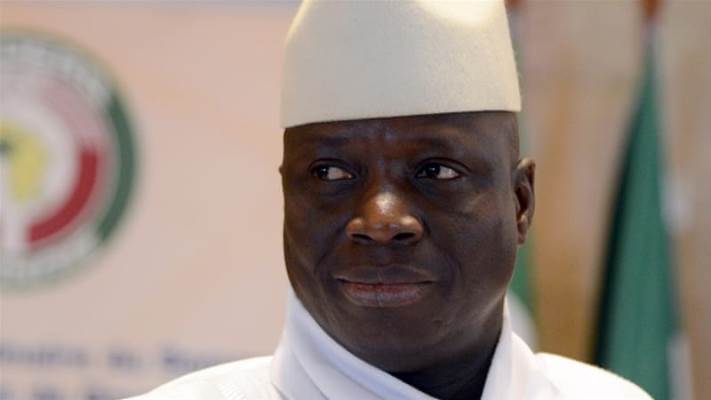 Yahya Jammeh, took power in a military coup in 1994 and remained the President through elections held in 1996, 2001, 2006 and 2011. The coup led by Jammeh unseated Dawda Jarawa, who had led The Gambia since independence in 1965
Presidential elections were held in the Gambia on 1 December 2016 in a surprise result, opposition candidate Adama Barrow defeated long-term incumbent Yahya Jammeh. The election marked the first change of presidency in The Gambia since a military coup in 1994, and the first transfer of power by popular election since independence from the United Kingdom in 1965.
On 2 December, before the final results were announced, Jammeh graciously conceded defeat, shocking a populace that had expected him to retain power. However, on 9 December, Jammeh announced that he was rejecting the results and called for a new election, sparking a constitutional crisis. Troops were deployed in Banjul, the capital city, and Serekunda, the country's largest city.
Jammeh's rejection of the results was condemned by several internal and external bodies, the Economic Community of West African States (ECOWAS), the African Union (AU), and the United Nations Security Council (UNSC). The situation further escalated, despite extensive diplomatic efforts that included the personal involvement of several African heads of state, until a military intervention by armed forces from several nearby ECOWAS countries. Which finally kicked him out of power
Hosni Mubarak -Egypt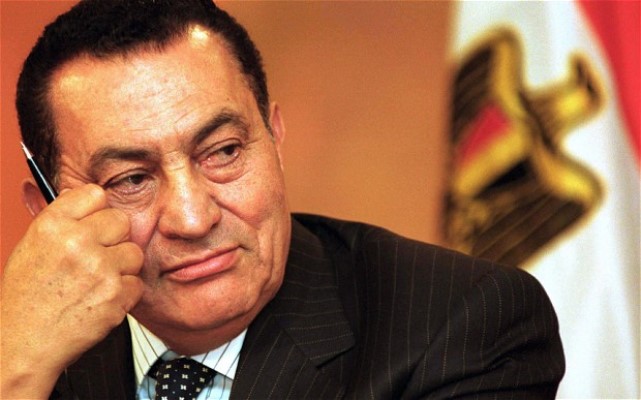 The Egyptian revolution of 2011 against Hoseni Mubarak, also known as the January 25 Revolution, started on 25 January 2011 and spread across Egypt . The date was set by various youth groups to coincide with the annual Egyptian "Police holiday" as a statement against increasing police brutality during the last few years of Mubarak's presidency. It consisted of demonstrations, marches, occupations of plazas, non-violent civil resistance, acts of civil disobedience and strikes. Millions of protesters from a range of socio-economic and religious backgrounds demanded the overthrow of Egyptian President Hosni Mubarak.
Violent clashes between security forces and protesters resulted in at least 846 people killed and over 6,000 injured. Protesters retaliated by burning over 90 police stations across the country.
On 11 February 2011, Vice President Omar Suleiman announced that Mubarak resigned as president, turning power over to the Supreme Council of the Armed Forces (SCAF).
Comments
comments