Education
Girls urged to priorities Science subjects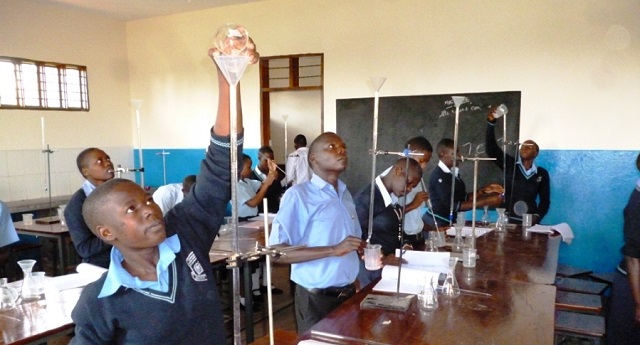 The acting Executive Director of Uganda Bureau of Statistics (UBOS) Imelda Atai Musana has urged girls to stop fearing science subjects like mathematics if they are to compete with their male counterparts.
She made these remarks while addressing pupils of Kids Pioneer primary school during their visit at the UBOS headquarters on Friday this week.
Musana's message mainly targeted girls whom she said fear science subjects especially mathematics thinking that it is the subject that is done by boys
"Don't sit back and think that it is only boys who can do it, you can also do it. I want to challenge girls who are here, that please rise up and take the mantle and it begins by your loving mathematics in primary" she said
"We are many here, I am the Acting Executive Director and the Deputy Director UBOS, Madam Kauda is the acting director business statistics. There for girls all these positions are waiting for you never know you may be the next Executive director" she added
She encouraged pupils to always practice mathematics if they are to be successful in most of their courses like.
"When you are at school, Make sure that you do a number at least every day, math is all about practice. For us here even if you get a first class degree but when you failed mathematics, we shall not take you" she added
Though there was some improvement Mathematics performance in the 2018 Primary Leaving Examination (PLE) compared to 2017the performance of the subject was not that pleasing
Figures from Uganda National examination Board indicate that out of the 659,633 pupil who sat for the examination, 87.7 percent passed English, 92.2 percent passed science, 95.5 percent passed Social studies and only 77 percent passed Mathematics.
Comments
comments