Gossip
Tubonge singers preparing apology song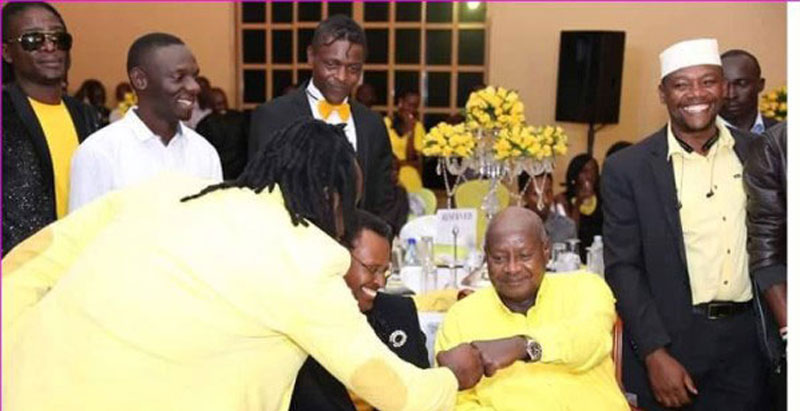 Some of the Tubonge musicians with President Museveni
After Haruna and Rema came out to apologize to their fans, Rafiki has learnt that some big shots in the Tubonge crew are preparing for a reconciliatory song.
Mbu, some of them were thinking of making it a group song while others were of the view that they do it solo.
Key amongst these is the Gudlyfe duo and Dr. Jose Chameleone who are planning a song that is meant to show that Ugandans should not hate each other because of politics.
Will the songs reduce the tension and make everything cool, mbu they are waiting till the swearing in, so that they don't miss out on the swearing-in dime.
Its only Bebe Cool who is adamant that he wont do such a thing. Will this work for these musicians? Only time will tell!!
Comments
comments