Arts
My, God: I had been Raped!
LITERARY SERIES BY DR. ASHRAF SSEMWOGERERE
CATHY
EPISODE 1.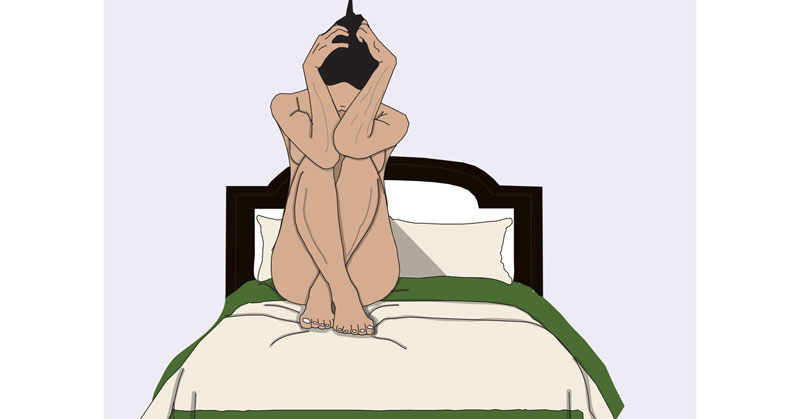 Happy New Year of 2017 to all of you! I am glad to post yet another new story at the start of the fresh and sparkling year. I have been a bit busy on the farm, welcoming visitors and my son's birthday. I thank you all for your birthday massages for my son. And your reactions to the question about physical labour pain of a mother or the mental "labour pain" of a waiting father were interesting. That is why I have penned this "Cathy Series"; it is from one of my fans. She needs help at the end of it; but her details are edited out.
"Hajji Ashraf, I'm called Cathy. I have three children; the eldest is in S4 and the youngest in P2, and they are very bright. I'm working with a big company as a marketer and doing well.
"I got married to James 18 years ago. He is a manager in a big government company earning a fat salary. In terms of property, we own enough to make us to be prosperous.
"We've been a happy couple since we got married. I'm in good books with my in-laws, more especially with James' mother who visits us frequently. My in-laws are also well off because the father is a retired government engineer and now a consultant. Our mother is a senior educationist at the ministry of Education. It is a family that will give a married woman no stress.
"James has one brother, Reagan, and three sisters. Their family is monogamous and James followed his father's footsteps in monogamy. All in all we have been a happy family.
"Reagan, my brother-in-law joined university for engineering three years ago on a government sponsorship. He is real bright as the rest of the members of this family. He doesn't want to stay in his hall of residence, so most of the times he stays home since we stay not far from the university.
"One day, James proposed that Reagan starts staying in his hall of residence, or he (James), pays for a hostel. I saw it rude to chase him away like that. We even exchanged some words inside our bedroom: that it would appear as if it's me chasing him away, and it will appear so bad before my in-laws.
"But he insisted, it was around the same time that Reagan began to fall sick. James talked to him that he either goes to his hall of residence or finds the best hostel to reside in; that, he, James, was going to pay all the bills.
"One evening, Reagan sat me down and humbly asked me in what way he had wronged me so that I was chasing him away. I tried to deny and explain to him that it wasn't me but his brother who wanted him to leave. From his face you could see that he was not convinced. We left it there.
"His sickness developing, I convinced him and that I would escort him to hospital for a medical check-up. The check up was done and he was found HIV-positive.. I took him to the counselor who did his work and he started taking medicine. Reagan requested me to keep it as a secret. So, we kept it between the two of us – not even James knew about it.
"James found a good hostel for Reagan and wanted him to leave our home. I could see, Reagan saw me as a traitor which made me feel very bad. I talked to my mother-in-law to talk to James. To my surprise she too wanted Reagan in the hostel. My father-in-law rarely calls me. But he also called me to chase Reagan away. I had nothing to do but to ask Reagan leave for the hostel.
"That day I reached home very tired for lunch after some long morning meeting at the ministry. I found Reagan home and he was in a jovial mood. He had prepared some good juice for me. Reagan was a very good cook; in fact, partly, that is why I liked him. He had prepared some mashed matooke, rice and fish. I wanted to eat very fast for I had another meeting at 2.30 p.m. I ate but felt very dizzy and went to sleep.
"I woke up at around 6 p.m. And something was wrong with me. My skirt, bra and pant had been removed. I touched and felt my private parts and saw some semen coming out of me.
"My God I had been raped….
Thanks for reading, Allha bless you all. Salaams.
Comments
comments