News
Police launch hunt for city tycoon killers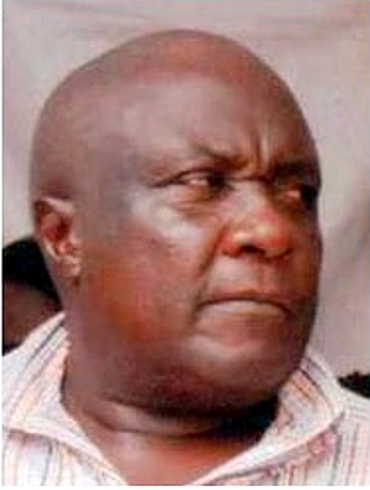 Police have said the brutal murder of city tycoon Eria Ssebunya Bugembe, " he added. 
Earlier police said on-scene investigations suggested an intentional run-over which killed Kasiwukira as he worked out in a routine jogging session in the leafy suburbs of Muyenga.
Reports Friday Quoted police spokesperson for Kampala Metropolitan Patrick Onyango saying, their [police] investigations had penciled out a possible hit-and-run as earlier thought.
"After talking to people who reside near the scene, we got more information which suggests the incident was intentional," he said.
He said people in the neighborhood had told police the car, which killed Kasiwukira had parked in the area for some time but was only driven away after he had walked out of the gate.
However, police is yet to reveal particulars or any clue about the car and the killers' intention.
Kale Kayihura, the Inspector General of Police visited the scene of crime, saying he would ensure that the matter is investigated to its logic conclusion.
Kasiwukira is the deputy treasurer of the Kwagalana Club and owns SEB Industries which manufactures tiles and pavers.
He has immensely invested in real estate and he has several commercial and residential properties both in Kampala and its suburbs.
Kasiwukira made his fortune as a music promoter and was the proprietor of Kasiwukira Studios.
His main business was selling cassette music tapes through vendors. He would burn music from the old gram phone turn table and transfer onto tapes.
Press statement:
Police seeks clues in hit and run suspected death
Today 17/10/2012 at around 06:20 in Muyenga, a Kampala city tycoon Eria Ssebunya Bugembe aka Kasiwukira was found dead a distance of about 300 meters from his home, alongside the road sloping from diplomat zone to Muyenga main road.
This was moments after he had left his home at diplomat zone, Muyenga for a morning road run.
The police visited the scene and transported the body to Mulago City Mortuary for post-mortem analysis.
The nature of injuries that led to the death of the deceased were grave suggesting the probable involvement of a moving object like a speeding motor vehicle.
The police have set up a joint investigative team from the homicide and traffic department to gather intelligence and information on the suspect(s) and or a motor vehicle involved.
The police call upon any eye witness or persons with information to reach it on; Tel. No. 0715989998 or 0711778265
CP ENANGA FRED
PRO
Comments
comments