News
US court grants restaurant permision to sell dog meat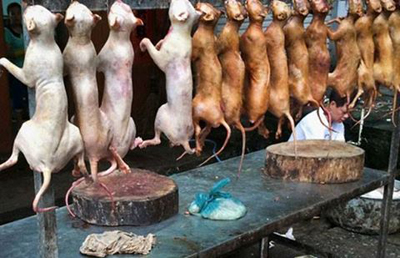 A Los Angeles restaurant has been granted permission to consume and sell dog meat.
A Filipino group successfully said banning the consumption of dog meat violated their religious rights.
The restaurant, and nearly 500,000 dogs are killed for meat every year.
Eleven regions around the globe still consume dog meat.
Notable dog meet consumers include China, Indonesia, Korea, Mexico, Philippines, Polynesia, Taiwan, Vietnam, the Arctic, Antarctic, and Switzerland.
Pugan de Manila Eatery and Fine Dining said the dishes will range from American styled cuisine such as Chihuahua Chops to Korean- inspired dishes such as Boshintang (dog soup).
Comments
comments