News
UYD Endorse Bobi wine as their 2021 Presidential candidate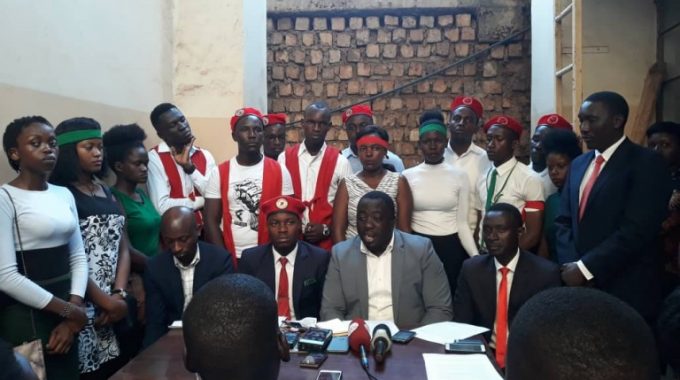 The Uganda young democrats have endorsed the Kyadondo east legislator Robert Kyagulanyi aka Bobiwine as their presidential candidate come 2021.
While addressing the press at their offices in Kampala on Friday last week, Mugambwa Robert the acting general secretary said that they had reached an agreement and trusted bobi wine to contest as their candidate in the forth comming polls. "As going democrats we sat down and agreed upon the candidate who will lead us in 2021 polls and bobiwine is our choice". He said
" Bobi wine we want to assure you that we have chosen you as our candidate so we don't expect you to turn us down in any way. Ugandans shall be very disappointed when you don't appear on the ballot paper".
This came shortly after the people power camp reached an agreement with the DP block and the people's government to work together ahead of the 2021 polls.
He added that their endorsement of Bobi wine does not mean that they have lost hope in the Democratic party. "We have not lost hope in Democratic party in fact we believe in the cardinal values of DP however this country is at cross roads where every individual have to contribute in it's liberation,
" so we are playing the sacrificial role to see that this country is redeemed, so our endorsement is a seal of generation and energy" he added.
Kijjambu Lanson the vice president of UYD expressed his happiness towards the current unity among the opposition camps, " I want to thank the DP block who led the rest to see that there is unity between the opposition this time. I want to assure you that we the UYD don't want posts we just want a peaceful Uganda ". He added.
Comments
comments