News
IUIU expands horizons with new nursing program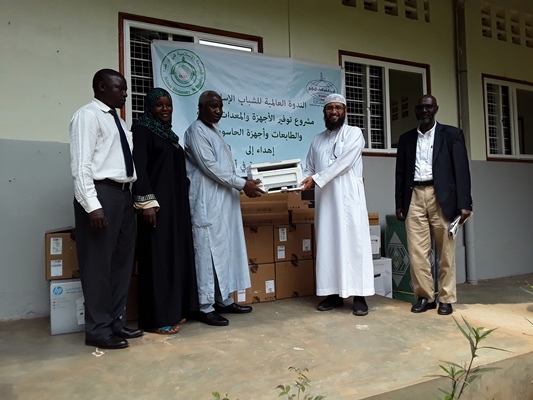 The Islamic University in Uganda (IUIU) Female campus is expanding its scope in the delivery of vital skills for Uganda's growing population with the introduction of a course in nursing.
The Director of the IUIU Female Campus Dr. Madinah Ssebyala says classes will start next month at the start of the academic year.
Dr. Ssebyala told The Sunrise recently that the University has already received accreditation from the relevant authorities.
The start of the programme has been simplified further by a donation of an assortment of several equipment including computers, wide-screen display TV sets, printers and prayer masts among other things. The kind donation was made by the World Assembly of Muslim Youth (WAMY) – Africa region office.
Dr. Abdallah Alhuthail, the Head of Committee of AWAMY in Uganda said the donation was made in accordance with the organisation's goals of supporting and caring for the youth around the world.
He explained that WAMY is a global independent organisation with membership in the United Nations.
The IUIU nursing school is located at the Kabojja-based campus, has state of the art teaching facilities including a  60-seater computer laboratory , a several lecture rooms, a practicals laboratory among other facilities.
During a brief tour of the facilities, Dr. Kawesa Ssengendo, the Rector of IUIU told Dr. Alhuthail that they intend to kick-off with a certificate course in nursing, before introducing the diploma course.
The opening of a nursing school could be seen perhaps as long overdue,  considering the huge demand for health workers in the country, but also because of the fact that the University already has competencies for teaching health workers at its medical school located at Kibuli campus.
Comments
comments