News
Why Karole Kasita is on cloud nine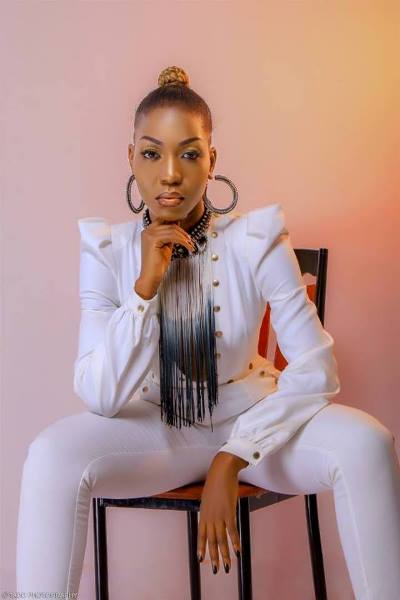 Uganda is blessed with musical talents of all sorts. This is maybe why many different artistes remain relevant for only a year or two.
After four years of struggle Karole Kasita landed herself on 2019 top chart artistes with her own music genre dubbed "New Age", a fusion of dance hall beat with unique sound and lyrics.
Her songs like Binyuma, gal a bubble, Mpola and Yaka have been receiving attention from DJs in clubs, on Radio stations and Televisions and you can easily tell she is one happy performer this year.
Karole had a one on one with sunrise' Fahad Kasibante and she had this to tell.
How does it feel owning one club bangers?
It feels good but it also comes with a lot of pressure. Fans start pressuring you to produce something similar or better.
What must one do to produce a hit song?
First, one has to invest time and pray for luck. I used to produce music but never invested must time on my pieces. I never waited to tell if the audience liked my song or if any of my songs needed a little polish and marketing and that did not yield me anything good.
How best can you define luck in music?
I think it is when you release a not so good song but the audience surprises you by embracing it. It happened with my song Yaka. I did not expect wonders from it but it surprised me.
How long have you been in this industry?
I am making five years. I spent four of my years in S and S band
And why did you leave the band?
After getting exposure through the band, I had to prove to people that there is more of me they had not experienced. With the band, you are expected to fulfill curtain roles but with a solo career you get a chance to present your entire package.
Have you ever thought of being signed under a music label?
I have been through management before and I know how it feels. I know what a boss does. Labels are not easy and if an artiste finds a way out of such management, they should go for it. All they have to do is work even harder than they ever did.
What do you think is stopping Uganda's music from getting international recognition?
May be God hasn't opened the doors yet and He is still challenging us. I think we are not doing the great things necessary to put us there.
What do you think has kept you up there?
Respect. Respecting my team plus good management. These have walked me to the top. I make my team feel they are part of me and I am part of them because the time they invest in me as an artiste can never be repaid.
What are the strategies you have set to stay relevant in this industry?
God knows I work hard even when I have nowhere to perform. I make myself busy with things that add to my music.
Comments
comments