Health
21 new COVID-19 cases confirmed as cases shoot to 160

The Ministry of Health has confirmed 21 new Coronavirus cases out of the 1,593 samples of truck drivers bringing the total number of COVID-19 cases to 160 in Uganda.
According to the Ministry, the cases include 8 Kenyans, 5 Ugandans, 7 Tanzanians and 1 South Sudanese who arrived via Mutukula, Busia and Elegu borders.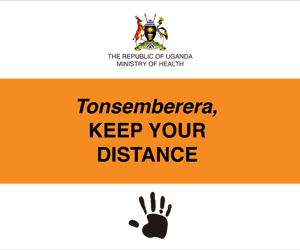 All the 303 community samples tested negative for COVID-19 bringing the total number of samples tested at Uganda Virus Research Institute at 1896.
Currently Uganda has 160 confirmed cases, 66 active cases, 0 deaths and 31 have been Repatriated to their countries.
Comments
comments