News
Kabuleta proposes decentralized governance system for Uganda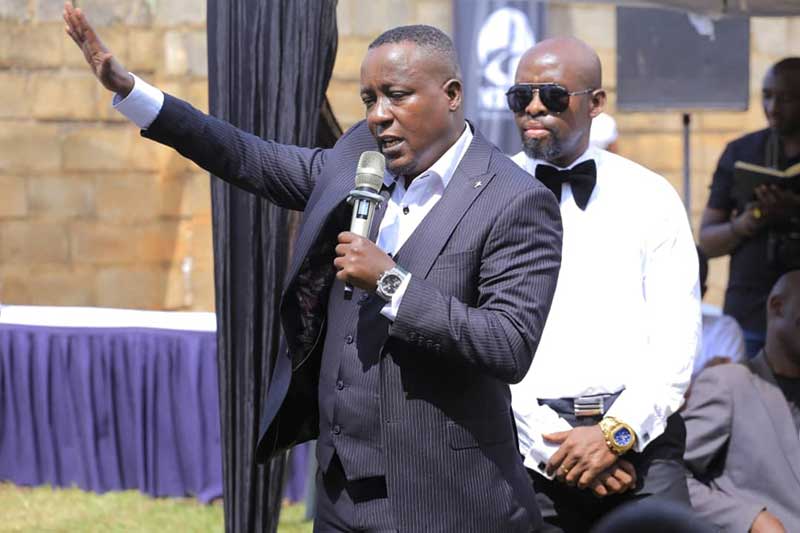 The President of the National Economic Empowerment Dialogue (NEED) party Joseph Kabuleta and his organization have called for the adoption of regional governments headed by an executive led by a governor and a legislature that helps to closely champions the affairs of the region.

Kabuleta says the provincial governance system would be based on the original nations that formed Uganda at independence. He argues that this system of decentralized power would serve the country better than the current unitary or centralized system that concentrates too much political power in the presidency.

Kabuleta was speaking at the inauguration of NEED's Headquarters located along Mugwanya Road in Lubaga Division. The former journalist-turned-preacher-turned politician, Kabuleta noted that the party is envisioning decentralizing political and economic power to different regions across the country for effective management of national resources to attain social and economic transformation.

Kabuleta explains that with the 15 regions in the country each one having a governor, would help to share national resources more equally, based on the population size among other factors.

Citing Karamoja region, which is richly endowed with minerals such as Marble and Gold as well as having a huge tourism potential through its Kidepo national park, Kabuleta says that the people in such a region would not have to depend on envelopes from the central government.

The reason why the people of Karamoja need money from you guys is because their Mable and gold is being stolen. If we just give them a percentage of what comes from their region, they do not need us, instead we need them and that is true for all the other regions,"Kabuleta says.

He adds that with a decentralized system of government, a lot of these regions can develop in a very short time.

"We want to create a governance of governors, so that there is somebody who is the governor of Karamonja, a governor of Teso and he /she is responsible for management of issues in that region"-Kabuleeta notes

Commenting on the big size of the National assembly and the huge burden of administrative costs, Kabuleta suggests that these 15 regional governments would elect regional parliaments out of which representatives would be elected to form a smaller but more effective National parliament.

He adds that with a small number of MPs the government would be in position to efficiently facilitate them in order to have quality representation at the smaller National parliament which is lacking today.

Explaining how it would work Kabuleta said that if a person becomes a Member of the regional Parliament such as Buganda, he/she would be eligible to contest for the National Parliament.

"The people in Buganda would select, let's say maybe, 10 MPs to go to the National Parliament and that is true for Busoga and other regions. So those at the National parliament which is a smaller parliament can actually have more time to discuss things properly…this parliament can sit in one room and fit but right now we need a stadium for parliament but now if we reduce that big number……we can actually sit in one room and discuss matters of national importance."

Meanwhile Kabuleta is optimistic that the new office now in Lubaga is so central and convenient to people to ease party activities.
Comments
comments