Sports
Avram Grant named Ghana soccer coach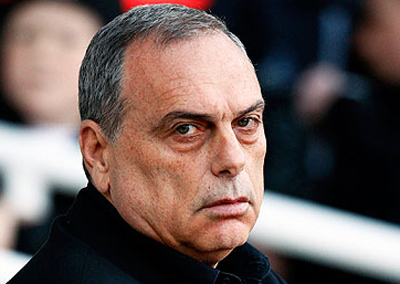 Ex-Chelsea coach, treatment Ghana Football Association yet to finalize financial aspect of appointment.
Ghana's national soccer association said it would unveil Avram Grant as the country's national coach, ending weeks of rumours and speculation.
Ghana's soccer team is considered one of the best in Africa, with many projecting it to win the Africa Cup of Nations next January.
However, the Ghana Football Association (GFA) said the financial aspects of the agreement with the ex-Chelsea coach are yet to be finalised.
GFA head Kwesi Nyantakyi said if the sides fail to reach an agreement, Juan Jimenez will be the next Black Stars coach.
Grant, 59, has been widely touted by the Ghanaian media as front runner for the vacant Black Stars job, following what was regarded as an impressive display before the Ghana FA's interview panel in October.
There has also been concern that because Grant holds an Israeli passport, he might be prevented from travelling to countries that do not provide access to Israelis – which includes most of the Arab world.
GFA said it was looking into the issue.
Comments
comments