Business
Uganda Breweries Marks 70 years in Business
Mark Ocitti, Out – going Managing Director, Nyimpini Mabunda and Allan Muguma, Compliance, Audit and Governance Director durin a press conference to announce Uganda Breweries 70 years of business in Uganda. " width="602″ height="400″ class="size-full wp-image-7542″ /> Left – Right: Uganda Breweries LTD Finance Director, Alvin Mbugua, In – Coming Managing Director, Mark Ocitti, Out – going Managing Director, Nyimpini Mabunda and Allan Muguma, Compliance, Audit and Governance Director durin a press conference to announce Uganda Breweries 70 years of business in Uganda.


Uganda's leading premium adult beverage company Uganda Breweries Limited will be celebrating 70 years of existence on the 27thJuly, 2016.
Registered after the World War II in 1946, the company has become one of the greatest truly Ugandan iconic brands dedicated to celebrating and transforming lives in Uganda, East Africa and internationally.

The announcement of 70 year celebrations was made at Brewery in Port Bell Luzira , where the out-going Managing Director, Mr. Nyimpini Mabunda said that the great Brand had lived through the Ugandan troubled past and like many Ugandans, had come out stronger and full of life ever more resilient to celebrate life, every day, everywhere!

Mr. Mabunda shared his pleasure that that the Ugandan market had in turn rewarded all the investment in the plant over the years, allowing the company to us to grow its volumes from a modest 0 crates prior to 1950, to 75,000 cases of beer per month in 1991;to over 27,000 case per day to date. The plant had also diversified into spirits production, allowing it to be able to supply over 2,000 units of spirits' volumes every day.

Uganda Breweries'product portfolio includes beers, spirits, soft beverages and "ready to drinks" (RTDs) like Smirnoff Ice. The beers includeBell Lager, Guinness,the Tusker family, Senator, Pilsner and their most recent innovation Ngule.

Within its spirits' portfolio is Uganda Waragi or "UG" as it is lovely referred to; the Johnnie Walker family, Ciroc, various single malt whiskies, and Bond 7. Uganda Breweries also provides V&A sherry and Baileys as well as Alvaro, a premium non-alcoholic beverage.

Over the 70 years,UGANDA BREWERIES hasinvested significantly in growing its capacity so that more Ugandans can enjoy the diverse offering of high quality alcoholic and non-alcoholic beverages.

"In the early 90s our capacity was at 650k hectolitres and by 2001 we were at 750k hectolitres. In 2010 we invested UGX. 44 Billion in a new state-of-the art bottling line, which doubled the brewery's capacity and improved bottling versatility.

In 2012, we invested a further GBP £ 1.4 Million in installing a mash filter to support the use of localraw material sourced from within the country thus significantly improving our brewing capacity to over 1.2 Million hectoliters a year.In2015, we completed work on the refurbishment of our Effluent Treatment plant, a project that costGBP £4.8 Million and significantly increased our capacity to treat our industry waste even if our capacity were to grow by thousands of hectoliters," he said.

Our people and the Community around us Mubunda Explains
"The single greatest asset at Uganda Breweries is our people." Said Mr. Mabunda and I applaud our staff and their families as well as the staff before them for the contribution they have each made to this great Brand we celebrate today!"

Uganda Breweries currently employs (directly and indirectly) 22,000 people along its value chain and was named the second best employer of choice by the Federation of Ugandan Employers.

Amongst the 22,000 people employed, 17,000 are farmers, who are guaranteed market to for the grains and materials the brewery uses in its production. Amongst these are approximately 3,000 barley farmers, who earn net income of $2.7 daily; and 10,000 sorghum farmers, who earn net income of approximately $1.5 daily.

Under its Water of Life initiative, the Brewery actively seeks out opportunities to provide clean safe water to different people in the country. To date, the company has provided access to clean and safe water to over 2 million Ugandans with some of the beneficiaries including Jinja, Mbarara and Entebbe referral hospitals.

The other beneficiaries have been the Gaba and Luzira fishing communities as well as the farmers in northern Uganda where the company has sunk a number of boreholes to support the community.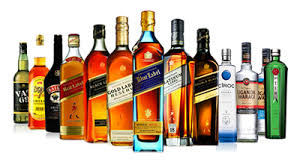 Understanding that the product produced by Uganda Breweries is unique, the company actively campaigns for responsible consumption under its Red Card campaign against drink driving and underage consumption, for which the company has partnered with Straight Talk Foundation.
As part of the campaign, the company educates customers on the dangers of driving under the influence, trained bartenders and owners on how to serve responsibly and in particular to pay attention not to serve underage drinkers.
Uganda Breweries Plans for the Future

"As this country's premier corporate citizen, Uganda Breweries has and will continue to contribute immensely to the Ugandan economy through payment of taxes, job creation, best practices; as well as state of the art manufacturing facilities and processes. We pledge to continue doing so for several decades to come, "said Mark Ocitti Ongom, the in-coming Managing Director.
Mr. Ocitti said that in the coming years, Uganda Breweries focus would consolidate the wins achieved over the last years and focus on ensuring that its great products are placed closer to the consumer.
He also thanked the Government and the regulators who have worked closely with the company over the years to ensure continuity, as well as partners like the Kingdom (and Katikiro) of Buganda, the Private Sector Foundation, the Uganda Manufacturer's Association, all Uganda Breweries' distributors, suppliers and service providers.
"I am confident that with the continued support from everyone around us we will be around for several decades to come and we will continue to play our part in building our Uganda".
Uganda Breweries Blue Prints to greatness
• Pioneer brewery in the country
• Named 4th taxpayer in Uganda in 2016 paying over UGX. 110 Billion in taxes annually.
• Named 2nd best Employer of the Year by Federation of Ugandan Employers ("FUE").
• Employs over 22,000 people directly and indirectly.
• Injects over 20 billion shillings annually into farming communities, working with over 17,000 farmers.
• Production capacity grew from 650k Hectoliters in the early 90s to over 1.2mln hectoliters to date.
• To date has given access to clean and safe water to over 2 Million Ugandans and restored 1900 hectares of forest cover to the Navugulu Forest Reserve.

Uganda Breweries Limited, one of the oldest Companies in Uganda, and the 18th company to be registered in Uganda, will be celebrating 70 years of existence on27thJuly, 2016.
Comments
comments