Life & Style
PICTORIAL: Black and White Whiskey spices up Manchester Derby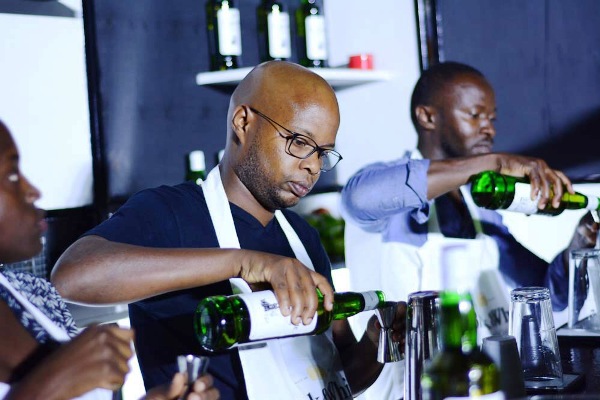 An enthusiastic reveler walked to the Black and White Whisky bar at Arena Sports Bar in Kamwokya and asked the mixologist.
"Why do you add other things like col or water to Whisky? Isn't it meant to be taken in its original form?"
To the drinker's surprise, you can actually add more than the two mixers. Lemon, eggs, mint, ginger, energy drink, Stoney, Pina colada, the list is endless. These help to optimize the smooth and smoky flavor of the spirits. That when Uganda Breweries Ltd launched their new brand of Whiskey, Black and White, the brewer committed to teaching people different ways they can enjoy this smoky and smooth Whiskey.
UBL's PhilipaNantamu says, drawing from their tagline Made to Share, the distillery wants people to have an experience of sharing the whiskey with friends and colleagues. Among other things, the brewer is teaching people how to mix and enjoy their whiskey. When you are shopping for a party at home, you can use the Black and White whiskey to make your own cocktails.
Since the distillery opened in Uganda, UBL has worked to produce the best premium whiskeys on the market. Black and White Scottish Whiskey alone costs about Shs 30,000 in supermarkets to 50,000-100,000 in Bars and Hotel.
"This is an opportunity for people to sample our brand and this is part of giving back to the consumer so that people know about the brand and know how they can drink the whiskey," MsNantamu says
The brand is targeting young people as well as people who want to have fun and those energetic people who want to have fun as a group.
Comments
comments