News
MUK suspends graduation fees hike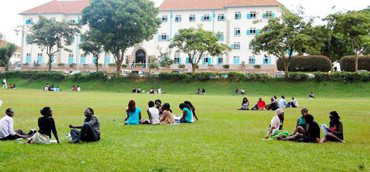 Makerere University has rescinded an earlier decision to hike graduation fees from Shs90, the university said: "After consultation with the university council, the chief governing body of Makerere University, management wishes to inform all students that graduation fees shall remain at Shs90,000."
The university last week said students would, beginning this academic year pay Shs220,000 as graduation fees, citing the unending spike in the cost of the institutions operations and the general increase in prices of goods and services.
However, students questioned the move, saying they could not allow Prof Ddumba to institute draconian policies as the university seeks to close a huge deficit.
Early this year, the university reported a more than Shs23b deficit for the 20014/15 academic year.
The 100-year-old university is, according to reports, cash-strapped and is failing to meet a number of financial obligations.
Recently, management said it would not meet lecturers' demands for a salary increase, which had been negotiated earlier as one of the conditions for lecturers, who had gone on strike to return to work.
Last month the university suspended a move to implement a 10 per cent fees increment policy after President Museveni promised to 'pay' the Shs24b, which the institution said it was targeting to raise.
In the circular, management also urged students to return to lecture rooms and avoid disrupting business at the university.
"Once again the university management thanks the Students Guild for its efforts to ensure that the university runs smoothly and appeals to the students' community to resume studies.
Kampala Metropolitan police commander Sam Omara on Monday questioned Makerere's decision to increase fees, saying: "Why is it only Makerere that is increasing graduation fees by such a margin? There must be subversive tendencies at this university which are meant to discredit government."
Comments
comments