News
Am done with ICC – Museveni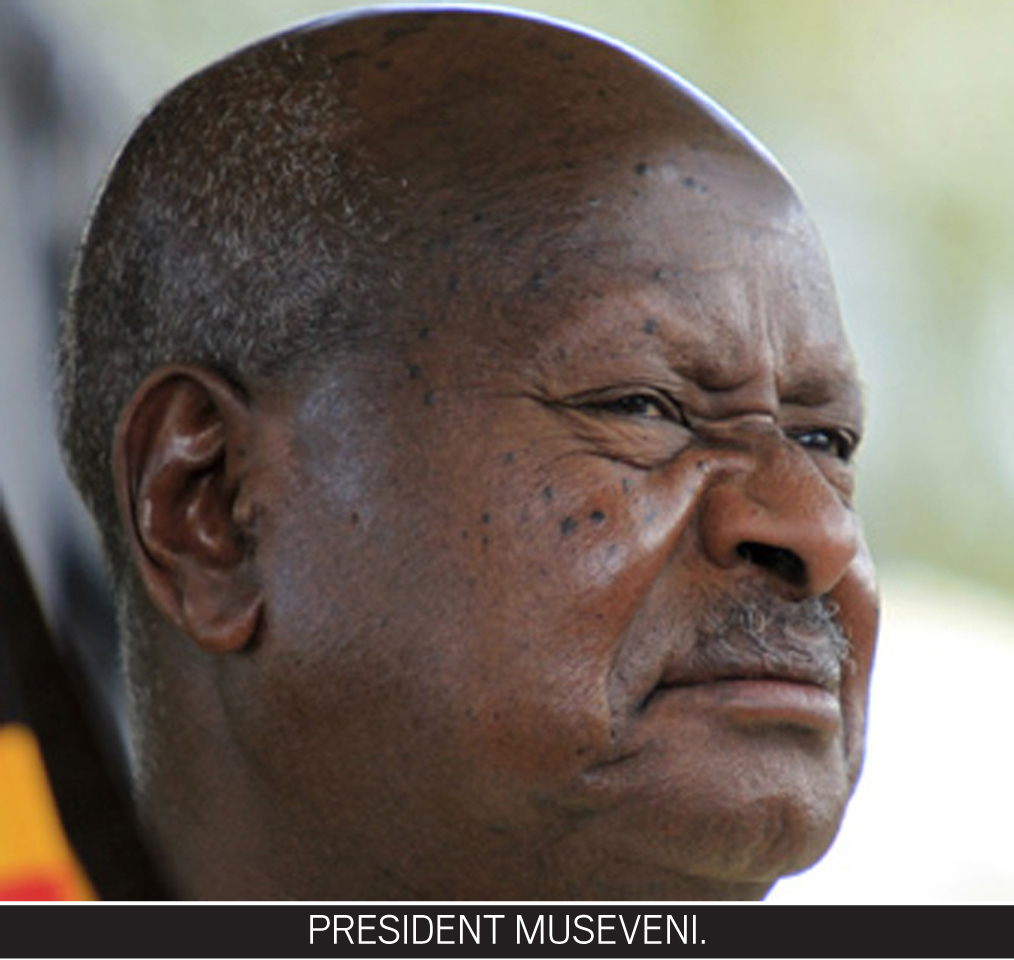 President Museveni Friday said he will mobilise the African Union in its next extra general meeting with a proposal to exit en-mass from the International Criminal Court (ICC).
In a speech delivered in Swahiri at celebrations to mark Kenya's 51st Independence Day in Nairobi President Museveni also said his relationship with the ICC was no more.
"I am done with them. I am done with the ICC. People of the West should leave their foolishness. I am done with the ICC." the President said to cheers at a fully parked Nyayo Stadium in Nairobi.
President Museveni said it was wrong for the ICC to continue trying president Uhuru Kenyatta and deputy president William Ruto yet the AU had agreed to set the criminal charges against the duo.
The two Kenyan leaders together with journalist Joshua Arap Sang had been accused by the ICC of crimes against humanity following contested election results in 2007.
However last week, the ICC dropped charges against president Kenyatta, saying they had no sufficient evidence to try him.
For President Museveni to pull out of the ICC he must get the mandate and support of Parliament, a decision that he must approve.
President Museveni has had a sustained attack on the ICC, saying it is an extension of colonialism and a tool of Western blackmail.
Last year, in Nairobi, Museveni commended Kenyans for rejecting Western blackmail after choosing Kenyatta as a the country's president.
The US through Ambassador Johnnie Carson, the then US assistant secretary for Africa, had warned Kenyans, saying "their choices have consequences".
In December 2003, President Museveni referred leaders of the Lord's Resistance Army to the ICC for crimes against humanity.
In 2005, the ICC issued arrest warrants against five LRA leaders including Joseph Kony, Raska Lukwiya, Okot Odhiambo, Dominic Ongwen, and Vincent Otti.
African leaders, especially President Museveni continue to question why the ICC has not indicted any leader outside the continent.
The court has since its inception convicted only two persons – Thomas Lubanga Dyilo and Germain Katanga of DR Congo, who are serving a 14 and 21-year jail terms respectively.
Other key leaders, who have been indicted by the ICC include: Omar al-Bashir of Sudan, Muammar Gaddafi, former Libyan leader, who died in 2011 and Laurent Gbagbo, former Ivorian President.
Comments
comments