News
Goverment distances self from controversial amendment bill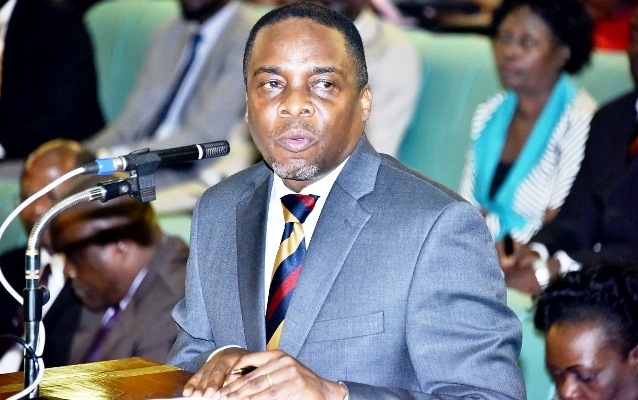 The Attorney General William Byaruhanga  has refuted as baseless claims made by opposition politicians that the government introduced proposals to Parliament that seek to target independent politicians.
Last week, AG Byaruhanga tabled five  bills that included the Presidential Elections (Amendment) bill 2019, The Parliamentary Elections (Amendment) bill 2019, Local Government and Organizations (amendment) bill 2019, The political parties (amendment) bill 2019 and the electoral commission (amendment) bill
However the reforms were met with criticism by politicians and some sections of the public.
But Byaruhanga flanked by his Deputy Mwesigwa Rukutana told a news conference at the Uganda Media Centre that many of the claims made do not appear anywhere in the proposed bills.
"The reforms  actually  are promoting independent politicians. In fact Bobi Wine must buy me a beer as they are conducive and favorable to the independents. There is no provision targeting him, they are just creating opportunities for him because they allow him to work with political parties," said Byaruhanga
"The reforms are calling for independents to create alliances with registered parties though it will not be construed,"
Byaruhanga also trashed rumors that the bill seeks to ban the use of cameras and also that security personnel will vote earlier than the rest of the population.
"The bill does not contain any provisions that provides for early voting by soldiers, suspension of cameras and phones, and minimizing the number of people at the tally center, these provisions are no where in the bill," said Byaruhanga.
He added: " The provision I know is that there will be no viewing and opening of ballot boxes before. There must be a maximum of five people, I think those other misrepresentations are just discussions."
Comments
comments