Arts
Madrat and Chiko reveal why they moved their Nsekobuseko show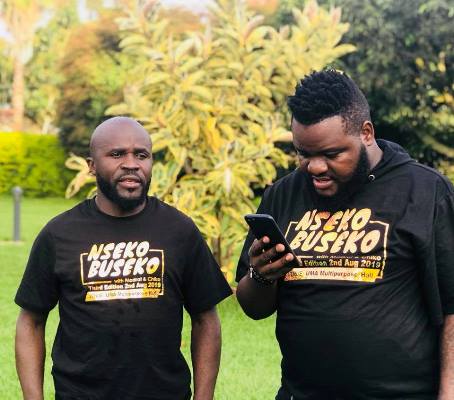 For two years, the comedy duo of Madrat and Chiko came had pitch camp at Imperial Royal Hotel. The hotel had become the home of Nsekobuseko until this year when the comedians have decided to move.
As you read this, the comedy duo has moved to UMA Multipurpose hall in Lugogo on August 2. The show according to Madrat and Chiko was moved to Lugogo because the comedians thought the venue, Imperial Royale, had become small and their fan base has grown in numbers.
Chiko, the other half of the duo went ahead and mentioned that they are not sure if the other  subsequent editions will take place at venue but for now, they have moved to UMA. On what the fans should expect, Madrat said that the performances will be by just them and not any other comedian apart from Alex Muhangi who will be the host of the event.
Comments
comments