News
Mbabazi takes leave from Secretary General job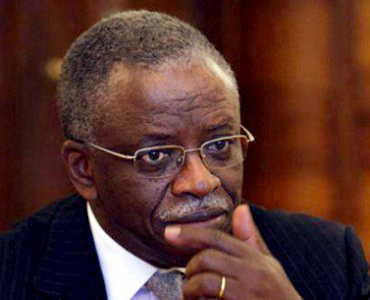 Sacked prime minister Amama Mbabazi has taken a three-month leave from NRM party activities as Secretary General.
In a notice addressed to President Museveni, 2014.
This follows a two-day NRM Central Executive Committee meeting in State House Nakasero on Thursday and Saturday, where members allegedly demanded that Mbabazi takes leave the office.
Mbabazi has severally been hounded by party members to give up the Secretary General position since he was sacked from Cabinet on September 18.
However, analysts say this would be a veiled move that could see the last of Mbabazi as the NRM Secretary General.
Contents of the letter
National Resistance Movement
Office if the Secretary General
Plot 10 Kyadondo Road Box 7778 Kampala Tel: 346295 – 346279
Oct 20,2014
H.E. Yoweri Kaguta Museveni
The National Chairman
National Resistance Movement
Kampala
Your Excellence
RE: LEAVE OF ABSENCE FROM OFFICE
As you are aware I have been performing duties of Secretary General of the NRM without break for nine years from office. I wish now to take leave of absence from duty from October 20, 2014 up to December 31, 2014. During my leave, the Deputy Secretary General, Hon. Dorothy Hyuha, will perform the duties of the Secretary General.
I will be contactable on my email: amamamba@gmail.com and cellphone number +256772200800 in case of need.
Thanking you
Amama Mbabazi, SC, MP
Secretary General
Cc First National Vice Chairman
Cc Second National Vice Chairperson
Cc All Vice Chairperson in charge of Regions
Cc Deputy Secretary General
Cc All Members of CEC
Cc Directors, Administration and Finance
Comments
comments