Life & Style
End 2016 in Fashion with Phaneroo Cross over Night
For those planning to end the year in fashion with splendor and Fun just chill the hustle and get assured with a divine solution.
Phaneroo is organizing a night of prayer filled with great signs, miracles and wonders in blissful Night of prayer set to be held at the UMA Upper Gardens 31st December 2016 from 6pm till late.
According to organizers this will be a night to celebrate Christ and thank God for the year 2016 as you seek a great 2017.
This might sound like unusual news but speaking to Johnson Agababyona, Phaneroo's Administrator he noted that with many people losing their lives ,business and some living with no hope it will be a great opportunity for the people , Christians or non to worship , prayer and thank God.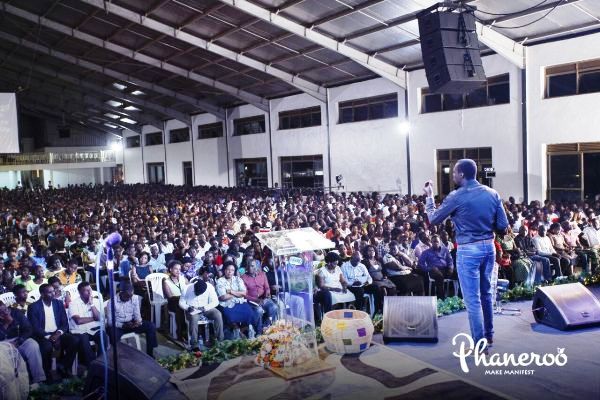 About Phaneroo
It has been two years since Phaneroo exploded onto the public scene; the ministry has captured the attention of the media, engaged the interests of thousands of both youths and adults and won the loyalty of countless many.
Phaneroo, which Greek word means to make manifest is a renowned dynamic and generational transforming ministry that was launched on 7th August 2014 at Theatre Labonitaand presently holds its services every Thursday at the UMA Multipurpose Hall from 5pm.
"Phaneroo's vision is to see an entire generation changed by the love of Jesus Christ,' says Mr. Johnson Agababyona, Phaneroo's Adminsitrator, 'We strongly believe that the power of God can do the impossible and transform anyone regardless of who they are. That is why we do all that we do and why we spare nothing in pursuit of this great mandate.'
The zeal with which Phaneroo members preach the gospel of Christ is awe inspiring. The methods are unconventional yet thoroughly effective. These have included massive street preaching where thousands invade the streets to declare the good news of Jesus Christ. They also engage in large scale hospital ministry and hundreds have been healed through these reach outs. The testimonies are countless, ranging from terminal illnesses such as cancer being healed to broken bones restored.
During its last anniversary, Phaneroo set the city ablaze with a non-hitherto seen demonstration of Christian generosity when its members undertook to pay fares for entire taxis and buses and used the opportunity to preach the gospel. This was dubbed the 'yesuyasasula' campaign, the spirit behind it being that, 'Jesus paid it all.'
'God has been faithful. I attended the cross over night last year and everything God said has come true in my life.' says Carol Luyima, one of the members 'I am too expectant for the 31stand believing Him for even greater things. I have the deepest assurance that He can never disappoint.'
Thousands are expected to gather for this cross over service in anticipation of the powerful manifestation of the presence of God that are characteristic of the Phaneroo meetings.
Comments
comments